A master's in marketing is one of the highest-paying master's degrees , but so is a Master of Business Administration (MBA). If you're wondering which graduate degree option is right for you, you need to consider a couple of different factors. Although both degree programs include graduate-level studies in marketing, you will complete different coursework and develop separate sets of skills in these distinct programs. These programs may also have different expectations of work experience and put you on particular types of career paths.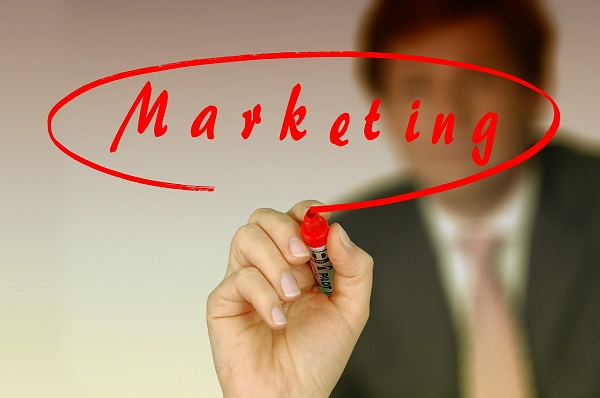 IMAGE SOURCE: Pixabay , public domain
A Difference in the Scope of the Curriculum
In both master's in marketing programs and MBA programs with a marketing concentration , students take coursework about marketing. What's different is how extensively these programs highlight marketing in their curricula. A master's degree in marketing program is about marketing. Students take more specialized courses in marketing, often pursuing a formal concentration or an informal sequence of courses in a topic like digital marketing or marketing analytics.
A Master of Business Administration curriculum is about business administration and just happens to highlight marketing. Business administration students take core coursework that draws from numerous areas of business, including management, finance, accounting and human resources. For your marketing specialization, you might take only a few courses that actually revolve around the study of marketing principles and practices. However, your core MBA courses might include topics in marketing strategy, along with management and leadership topics.
Aside from being more specialized, master's in marketing programs tend to have a shorter completion time. Master's in marketing programs can often be completed in 12 to 18 months, while many MBA programs take two years to complete.
Differences in Work History Expectations
This distinction in the focus of master's in marketing and MBA curricula translates to differences in your professional life. When you go to apply for graduate school, you're likely to find that the requirements for professional experience are higher for MBA programs than for master's in marketing degree programs.
Different programs have different requirements, of course. For example, some MBA programs may require or recommend that students have at least four or five years of full-time professional work experience. On average, applicants accepted into highly ranked MBA programs in 2020 reported having four years of work experience, according to U.S. News & World Report .
Non-MBA master's degrees in business subjects, including marketing but also fields like accounting and finance, tend to have less extensive experience requirements. You may need fewer years of work experience or not need any experience at all. In some master's in marketing degree programs , you may be able to substitute other achievements, such as high scores on graduate admissions exams, for work experience.
Some master's in marketing degree programs have no work experience requirement, although having some knowledge of and background in marketing, even in the form of an internship, is certainly valuable.
Differences in Future Career Opportunities
The other big discrepancy between master's in marketing and MBA programs is what these programs prepare you to do. Most graduates of an MBA in marketing program will go on to work in managerial and administrative roles in marketing. Marketing manager, brand manager and product manager are common paths you might pursue after earning an MBA.
With a master's in marketing, you are more likely to work in more direct marketing roles. However, you will have the advanced skills that marketers with only a bachelor's degree don't have. While you may start out in roles like marketing assistant or marketing analyst, you may get hired by more distinguished companies, perform more specialized and high-level tasks and earn promotions to higher-level marketing roles faster.
Of course, these are general guidelines, not absolute rules. Graduates of a master's in marketing program might eventually end up as marketing managers. Those who already have considerable marketing experience may rise to a management role faster. You can also prepare for managerial responsibilities by taking courses in leadership and, in some schools, pursuing a formal concentration in marketing leadership. Graduates of an MBA program, who typically have more work experience, are unlikely to get hired for entry-level roles like marketing assistant after they finish their degree, but they may opt to look for roles with more hands-on marketing work.
The advantage of the MBA degree is that you could also leverage it to work in other management roles outside of marketing.
Additional Resources
Will Most Marketing Skills Transfer Between Different Fields?
What Are Some Typical Entry-Level Marketing Positions?
What Other Business Fields Will a Marketing CCG电子竞技现场直播 Help Me Get a Position In?