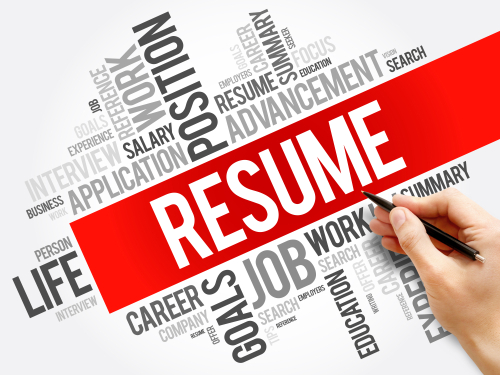 Animation is a growing field and competition for jobs is keen, so it is important for applicants to format their resumes correctly. The exact order of information is not as important as including the right information and showcasing appropriate skills and experiences. Some sources say that employers receive many resumes and look at each one for an average of six seconds. With that short of a window in which to make an impression, it is imperative to make the right impression.
What Format
The easiest to read for prospective employers is a Word document. If the applicant is attaching the resume to a professional website to show his achievements, then it permissible to use a PDF format, but a pplicants should remember that short window of opportunity and make opening the document as easy as possible. Otherwise, employers might just pass it by. If the applicant has a website, and it is professional and easy to navigate, it is a good idea to include a link to it.
Cover Letter
A cover letter is a very short statement of why the applicant is applying, who he or she is, and why he is the perfect person for the position. It is an introduction to the resume and application. The cover letter should be no more than one page, written in blue or black ink and hand signed. It is important to find out to whom the letter should be addressed and to address it correctly.
What Information
Applicants should begin the resume with their profiles. This is best presented in a concise listing of experience, examples of capabilities as an animator, technical skills and any other things that would make them stand out in that six-second evaluation. Disney Studios recommends including only information related to the position for which the applicant is applying. They suggest keeping a "master resume" that includes all experiences, talents, skills and accomplishments but paring it down when applying for a specific job.
Listing job experiences is important. The resume should begin with the most recent and then proceed backward. Each listing should include the job title, the month and year the position was started and the month and year it ended. It should also have the name and address of the employer. The resume needs to describe responsibilities and any accomplishments, but the Disney site suggests avoiding the actual word "responsibility" opting for active verbs such as "managed" and "organized." Any awards won or accolades received should be included as well. Recent graduates without a lot of job experience should concentrate on internships and accomplishments done in school.
Employers look at educational backgrounds, but they are not the most important piece of information. Applicants should list all degrees and certificates, including the year they were conferred or awarded and the name and address of the school.
If portfolios are required or included, they should be as professional as possible. All material included in the portfolio should reinforce the statements made in the resume. It should only include relevant examples of animation work. However, the portfolio should show employers that the applicant is well-rounded. So, while it is vital not to include extraneous information, the portfolio should emphasize the fact that an applicant can do several kinds of animation.
Short and Sweet
The ideal resume is two pages, maximum. Students and recent graduates should make them no more than one page. The short resume is easier to read, but it also defeats the urge to pack in a lot of "filler." Students, especially, who do not have a lot of experience and cannot provide an extensive list of accomplishments should use that page to highlight their best efforts and accolades. A third sheet should be included that contains thumbnail images of the best examples in the portfolio.
Professional Standing
Since prospective employers are looking for something that makes an applicant stand out, and are looking quickly, the resume should be as "clean" and professional as possible. All information should be current and correct. Additionally, Disney recommends making use of "white space" to make the resume more reader-friendly. They also suggest bullet points and the use of numbers to highlight relevant information. All of this serves to make facts more visible.
Margins and spacing should be consistent throughout the document. Statements should contain no more than 10 words, and applicants should use correct punctuation. Having the resume proofread is a good idea. Disney even suggests printing the document off to make it appear more professional.
Writing a resume and presenting it professionally takes time, but it is an investment that may pay off well if it results in getting the position. It is well worth the effort to put the document in the right format and include the required information, demonstrating from the beginning the professionalism of a successful applicant.
Related Resources:
What is a Typical Salary for a Graphic Designer?
Which Schools Have the Best Animation Programs?
How Much Math Should I Study if I Want to Become an Animator?
What High School Classes Can I Take That Will Help Prepare Me for a CCG电子竞技现场直播 in Animation?
Are There Online Programs That I Can Get a CCG电子竞技现场直播 in Animation?
Are There CCG电子竞技现场直播s in Criminal Justice Programs That Use Animation?