The distinguishing factor of a liberal arts degree is its educational philosophy which values theoretical, conceptual, and qualitative analysis in approaching a students' chosen area of study. In other words, liberal arts degree programs provide students with more than something to study–liberal arts programs teach students how to think about what they study.
A complaint lodged against liberal arts programs is that they are lofty, artsy operations that enforce a disconnected way of thinking about reality. The truth is that a liberal arts school is just simply not for everyone. Some students will thrive in an environment that encourages the philosophical integration of one's studies while others might prefer to stick to purely quantitative considerations of a technical school.
The counterargument is that thinking is a skill, as much as math skills or any trade skill. A liberal arts program enforces a format of thinking that trains students to solve problems with creativity and originality–and well, problem solving is a central concern of any effort in life, professional or otherwise. And today, the stigma surrounding online education is nearly non-existent and totally negligible when it comes to online degrees from reputable schools.
The Allure of a Liberal Arts Master's 
The allure of a liberal arts master's degree is that at the level of depth that one reaches in graduate school, programs incorporate comprehensive examinations of topics in both qualitative and quantitative formats. This can be an excellent approach to research-heavy or calculations-dense subjects, because it allows students to incorporate highly logical knowledge in a student's unique personal perspective. In a sense, it allows room for a student to make knowledge their own. 
And in subjects that are innately philosophical–such as anthropology, psychology, or legal studies–a liberal arts education in second to none. Oftentimes the reasoning behind a concept is more important than memorizing the concept itself. And this is exactly what an advanced liberal arts degree will teach you–not just what the core concepts of a subject are, but how these concepts were arrived at in the first place. 
Moreover a liberal arts degree from one of the schools on this list will confer tremendous academic and professional clout. As mentioned above a liberal arts degree is a program that teaches you how to solve problems, and this is doubly true of a liberal arts Master's which is able to develop actionable expertise in students so that they are prepared to tackle real world problems. 
Top Online Liberal Arts Master's 
Rutgers University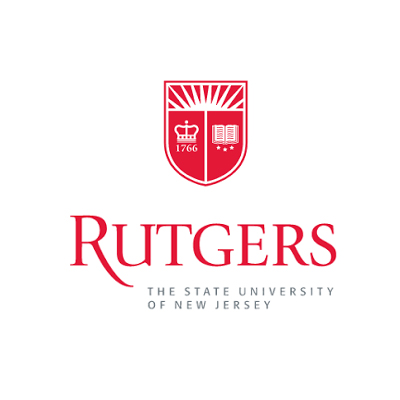 Rutgers University's liberal arts programs provide the tremendously valuable balance of a liberal arts program with a career-centric scope of focus. Students of Rutgers programs are taught how to think, but more importantly are taught how to think in a way that generates actionable results on one's career. One needs to only look at the extensive catalogue of alumni–who are not only leaders but innovators in their respective fields–to see the Rutgers' liberal arts philosophy validated. 
The Rutgers Master of Arts in Liberal Studies program can be completed entirely online or on-campus, and is meant to inspire intellectual engagement. The purpose of the program is highly flexible, and can be tailored to reflect a professional's unique interests–whether that be to increase one's qualifications, to broaden one's understanding of a particular subject, or to improve one's competitiveness in the job market. 
Students of the program will participate in a comprehensive philosophical and quantitative examination of the following subjects: 

Literature
History
Philosophy
Religion
Social sciences
Arts
University of North Carolina – Greensboro 
UNC Greensboro is one of the original three schools of the UNC system, which was originally established to offer doctoral degrees. UNC Greensboro's established history in providing advanced studies of the arts and sciences contributes to a strong reputation and academic clout. 
Specifically students can earn a Master of Arts in Applied Arts and Sciences (MAAS) that can be completed entirely through online coursework. The program challenges traditional conceptions of what an arts and sciences education format means. The 'applied arts and sciences' designation refers to the programs focus on actionable, project-based learning where students will build the skills that are most valued in the real world workforce. 
The program looks to balance theoretical and intellectual explorations of subjects with data-based learning and the quantitative evaluations of key-areas of interest, specifically of interest to future employers. In other words, UNC Greensboro looks to provide the quintessential arts and sciences graduate education, while positioning students for professional success. 
Harvard University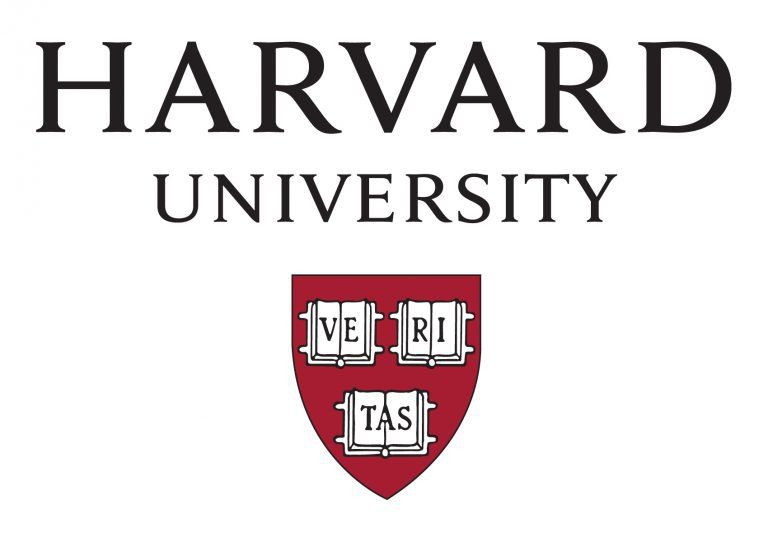 There is a reason that Harvard University is a household name synonymous with academic excellence and paramount professional achievement. Harvard's alumni have gone on to become presidents, governors, generals, and CEOs of the most influential companies in our economy. Its faculty are leading experts in their field, often setting the paradigms which are followed for years, or even decades, to come. 
With the advent of online education, Harvard has expanded its degree program options to be accessible by students all over the world. The Harvard Extension School is designed specifically to accommodate working students and adult learners who are self-directed and responsible students. 
Specifically, students can earn a Master of Liberal Arts in Extension Studies in one of twenty areas of study. Most relevant to this list is the Arts Literature & Media program where students can pursue the building of speciality in any of the following areas:

Creative Writing & Literature
Dramatic Arts
English
Journalism
Museum Studies
Arizona State University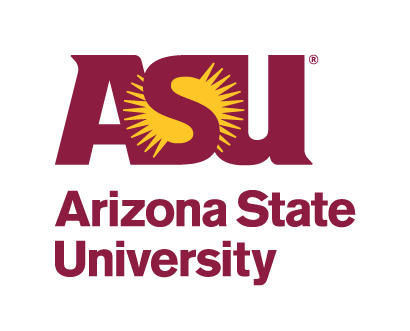 Arizona State University (ASU) is an innovative force in higher education, and has spurred tremendous growth in the sector of professional advancement for adult learners. ASU designs degree programs to reflect industry trends and employer expectations, so that program graduates are perfectly positioned to capitalize on market opportunities. 
ASU offers an Online Master of Liberal Studies through the College of Integrative Sciences and Arts. Students of the program will explore a comprehensive integration of the humanities with key scientific queries across various cultural contexts. 
The College of Integrative Sciences and Arts empowers students to pursue personal and professional areas of interest through independent research projects. In fact, the College expended $140 million toward research projects and initiatives. For students looking to delve deeply into a specific area of interest, ASU is a top-notch program. 
University of Michigan – Flint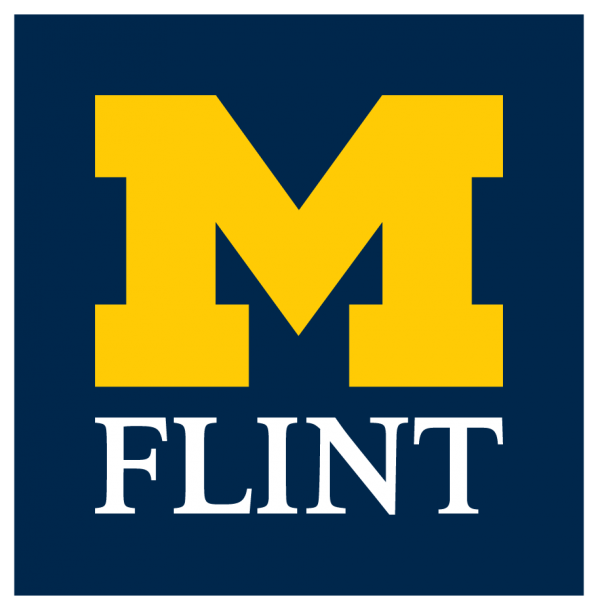 The University of Michigan Flint is dedicated to providing students with affordable options for professional and academic advancement. Particularly, a formative pillar of UM Flint's online programs is providing "affordable excellence" so that students can pursue professional dreams without sacrificing financial stability. Online program tuitions can be brutal for out-of-state tuitions, but UM Flint offers an out-of-state tuition that is just 10% more than in-state, a tremendously affordable rate. 
UM Flint offers a fully online Master of Arts in Liberal Studies in American Culture. The program is offered through the nationally renowned Rackham School of Graduate Studies, which is acclaimed for its student-centric curriculums and free-form independent research. 
Students of the Liberal Studies in American Culture program will cover interdisciplinary explorations of various subjects, most of which will be chosen by individuals to reflect unique professional goals and interests. 
Fort Hays State University
Fort Hays State University (FHSU) demonstrates consumer-friendly, student-focused policies and strategies that nurture students in their striving for success. University assets are commonly reinvested into student research projects or expansions into new degree programs. This student-focused educational philosophy is particularly present in the Master of Liberal Studies (MLS) CCG电子竞技现场直播 program. 
The 31 credit MLS degree program is designed to be flexible, so that busy students and working adults can complete coursework amidst even the busiest of schedules. Coursework is designed to represent industry trends and market opportunities, where students can choose specific degree concentrations that will enhance one's professional position. 
Available concentration options depend on the current industry trends, but currently students can delve into any of the following concentration tracks: 

Global Studies
Corporate Communications
Literary Arts
Political Leadership
Public Administration
Health Sciences
Stony Brook University
Stony Brook University School of Professional Studies (SPL) is an institution of advanced higher education that specializes in providing top-end preparation at the graduate and postgraduate level. These programs emphasize the transition from 'theory to practice' that is so crucial to facilitating professional success in students with a liberal arts background, while catering to the busy schedules of working students and adult learners. Students can take advantage of this tremendous flexibility to progress through programs in a format that best matches one's schedule–choosing from asynchronous, synchronous and hybrid formats. 
The Stony Brook University School of Professional Studies offers a fully online Master of Arts in Liberal Studies. The program functions on a core tenet, that is that students excel professionally when their studies promote personal growth as well. 
Emphasizing this student-centric philosophy is the program's commitment to empowering students to design their own curriculums. Specifically, students will choose from a robust catalogue of interdisciplinary topics and string them together in such a way as to most effectively lay the foundation to one's chosen career focus 
University of Memphis
The University of Memphis global degrees program (UofM Global) is an internationally recognized and attended institution that prioritizes flexible and affordable education. UofM Global leads the charge in 'best practices' for online education, providing students with 24/7 student support services. These services ensure that students are able to make the most of their time in the program, while enjoying the same care and personalized counseling that on-campus students receive. 
The UofM Global College of Professional & Liberal Studies Human Resources offers programs in the following areas: Leadership, Liberal Studies (Master level), Liberal Studies (Doctor level), Strategic Leadership, and Training and Development. The Master of Arts in Liberal Studies (MALS) is completed entirely through online coursework at a pace and schedule that best accommodates students. 
Students will also tailor coursework to reflect their desired area of expertise or career focus through submitting an academic proposal. Academic advisors will then structure particular students' curriculum to facilitate building the necessary expertise.  
SUNY College at Brockport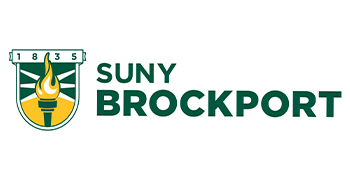 Founded in 1835 in the College at Brockport boasts a storied history of academic excellence. The College now offers a host of more than 50 graduate degrees and advanced professional certification program options. Brockport is dedicated to providing students advanced degree options with exceptional value and academic merit. 
The College at Brockport offers students a fully online Master of Arts in Liberal Studies. Students of the program will engage in a comprehensive exploration of perspectives through the lens of the humanities, social and natural sciences, and the fine arts. 
A distinguishing element of this program is its flexible curriculum that is meant to empower students to pursue key topics of professional interest. To put this flexibility in perspective, the core curriculum of the 30 credit program takes up only 12 credits, while students will choose 18 credits worth of electives coursework to complete the program with a desired concentration. 
University of Massachusetts
UMass Online is an industry leader in online education with an established history in distance learning programs dating back more than 25 years. Today, more than 180 UMass degrees are available online delivered through 1500 courses annually. UMass Online is managed by some of the most prestigious faculty in higher ed who hold distinction such as the following:

Pulitzer Prize
Nobel Prize
National Book Award for Poetry
Draper Award in Engineering
UMass Online offers a liberal arts type degree that doubles down on analytical foundations. Specifically, students can earn a Master of Arts in Critical and Creative Thinking (CCT) that can be completed entirely online. The program is designed to groom the next generation of thinkers who are able generate positive change in their environments. 
The interdisciplinary curriculum is designed to prepare students to excel in any industry or discipline. This flexible curriculum builds student expertise through the following research projects: Processes of Research and Engagement; Action Research for Educational, Professional & Personal Change; and Synthesis of Theory and Practice.
SUNY Empire State College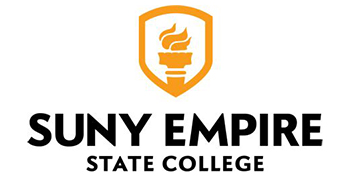 SUNY Empire was established in 1971 to break the mold of higher education by designing an education program around mentorship-based learning. By providing counsel and advisement services, students are able to make the most of their time in each degree program. Faculty mentorship is meant to not only help students integrate knowledge more readily, but also to help students frame what they learn in terms of professional actionability. 
SUNY Empire offers a fully online Master of Arts in Liberal Studies. Students of the program will design coursework to reflect particular career goals and interests. The program culminates in a comprehensive final project that is meant to fulfill a dual-purpose of demonstrating students' expertise and functioning as the start of a professional portfolio that works to showcase this expertise to future employers and collaborators. 
Before delving deeply into one's individual area of expertise, students will build foundational knowledge in the following subjects:
Seminar in Liberal Studies
Perspectives on Interdisciplinary Study
Literature Review: Explore the research relevant to chosen concentration
American Public University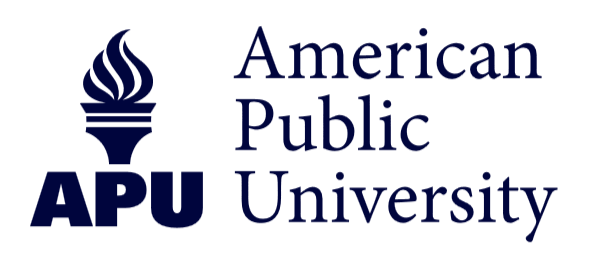 Accredited by the Higher Learning Commission, American Public University (APU) offers more than 200 degrees and certifications. The average APU student is 32 years old and 88% of students are working adults–APU's key demographic. The University looks to assist working adults in advancing careers and actualizing professional goals. 
The APU School of Arts and Humanities offers a fully online Master of Arts in Humanities. Students of the program will tread the path of comprehensive study of arts, sciences, and philosophies from antiquity to modern day. 
Unlike many of the programs on this list, the Master of Arts in Humanities employs a more structured curriculum. Students will progress through topics and projects in an order and cadence that is meant to enhance each subsequent topic respectively. 
Johns Hopkins University
Johns Hopkins University (JHU) is an internationally renowned institution of research-based education. Few degrees will confer the clout that a degree from JHU will, and this is for good reason. JHU faculty are responsible for industry-defining research and paradigm shifting practices in various fields and disciplines. At JHU students can enjoy confidence that they are learning from the best of the best. 
The John Hopkins Krieger School of Arts and Sciences prepares students to excel in careers and thrive as professionals. The Krieger School offers a fully online Master of Liberal Arts that is the first of its kind. The program is designed to inspire intellectual expansion, build analytical expertise, and facilitate professional competence in interdisciplinary projects and problem solving. 
Specifically, students will progress through unique and inspiring topics in the following courses:

Deep Ecology : Environmental Ethic
Philosophy of Beauty
Existentialism : Philosophy and Social Critique
Critical Theory
Race and Jazz
Social History of Medicine
What is History?
Ways of Knowing : Historical and Epistemological Foundations of the Liberal Arts
Western New Mexico University
Founded in 1893, Western New Mexico University (WNMU) has demonstrated an unwavering commitment to servicing adult learners and underprivileged students through consumer-friendly and student-centric policies. WNMU's student body is more than 50% hispanic and is designated as a Hispanic Serving Institution. 
WNMU students can earn a fully online Master of Arts in Interdisciplinary Studies. The program is designed to enhance one's professional or academic endeavors by building targeted academic concentrations in key areas. Specifically students will choose between two program format options. 
Students can choose between either a 2-concentration track or a 3-concentration track. WNMU allows students to build concentrations around any other existing degree track programs. This level of academic freedom is virtually unparalleled and allows students to truly build unique degree programs. 
Texas Christian University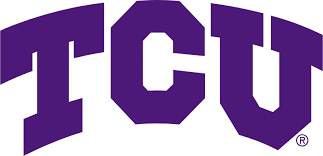 Texas Christian University (TCU) is unique in that it looks to preserve traditional chrisitan values in modern educational philosophies. Particularly in the TCU AddRan College of Liberal Arts was founded way back in 1869 on the idea of providing students simultaneous cultivation and advancement–both as students and as men and women. 
The TCU AddRan College of Liberal Arts offers a fully online Master of Liberal Arts program designed to accommodate both lifelong learners and ambitious professionals looking to broaden their intellectual horizons. Students will choose from a catalogue of research opportunities and electives to build expertise in targeted areas. 
Some examples of course topics include: world cultures, the American cinema, parapsychology, music history, or the American West. Research projects provide the additional depth and flexibility for students to establish expertise outside of available electives. 
Union Institute and University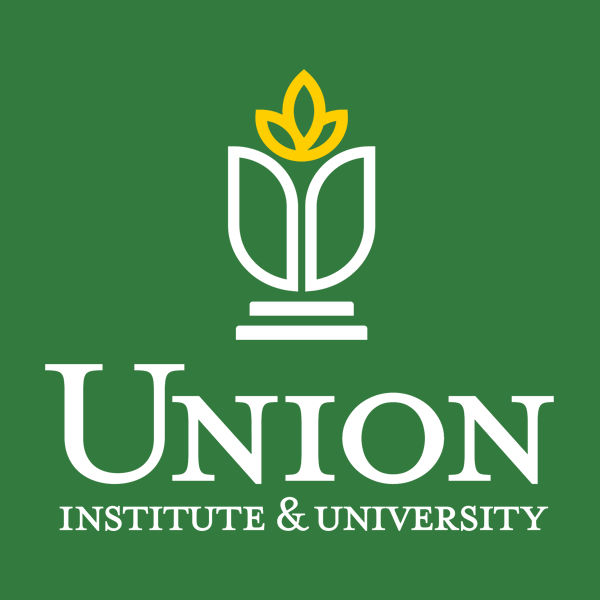 Union Institute and University offers students avenues for professional advancement and intellectual empowerment. Few universities boast a vision that is so innately aligned with the core tenets of liberal arts philosophy. At Union students learn from faculty who challenge students to see issues from new cross-cultural perspectives to engage in creative problem solving. 
Union's Online Master's program is designed to jumpstart students' careers through meaningful coursework. Union graduate students will learn from expert faculty who have real-world professional experience, who dip into cutting-edge research to inform students' direction of study. For students looking to stay on top of industry trends and needs, Union is a great option. 
University of Oklahoma
The University of Oklahoma (UO) Extended Campus leverages the extensive academic resources of the University of Oklahoma to offer world class online education to students from countries around the globe. UO Extended Campus is built around six central values: quality, integrity, innovation, inclusivity, student-focus, and service-focus. 
UO Extended Campus offers a Master of Arts in Integrated Studies that is designed to employ graduate level analysis to explore various disciplines and topics of research. Students of the program will become particularly skillful in academic and analytical writing. Students will write about various theoretical, historical, and cultural issues to glean valuable conclusions. 
Students will progress through coursework in the following topics:
Research methods in interdisciplinary studies
Addressing diversity in the United States
Volunteering in the 21st century
Interdisciplinary studies foundations
Cultural communication in leadership
Volunteer management
Kent State University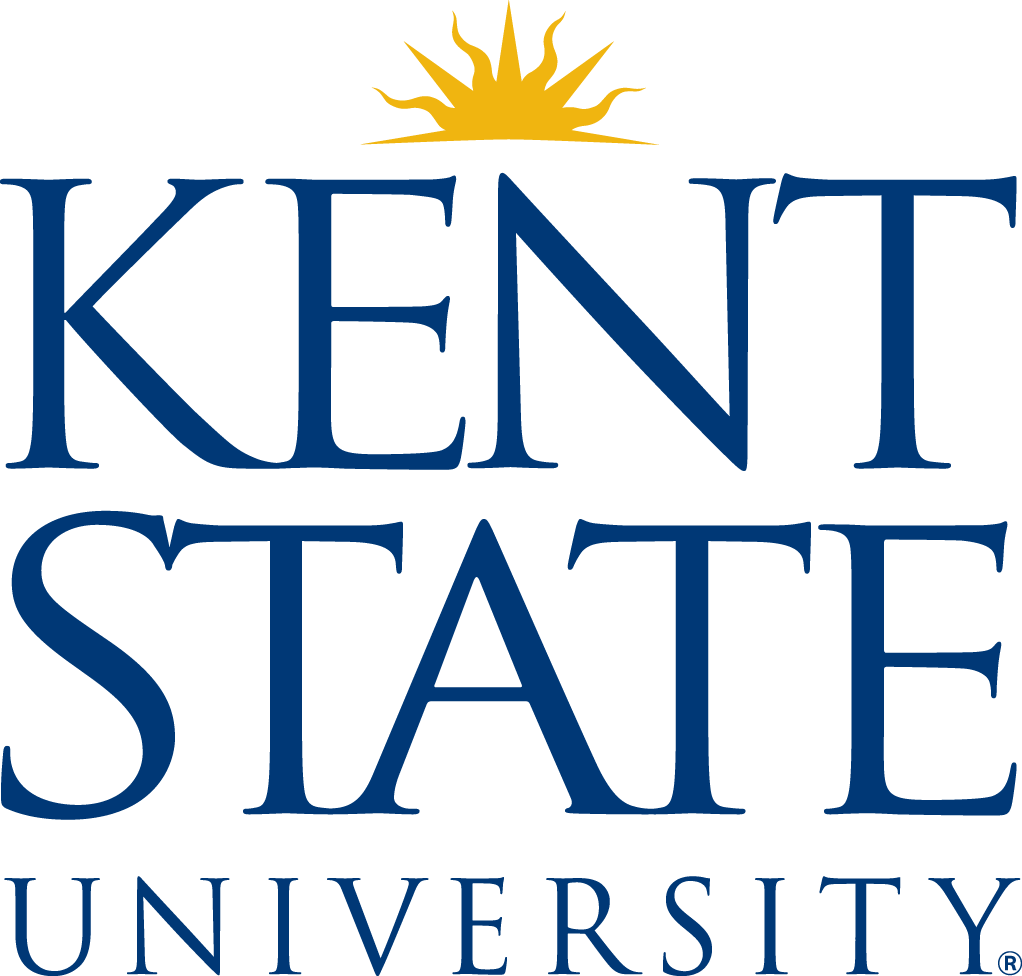 Kent State University Online is a pioneer of online education and distance learning programs. Kent State Online offered its first online degree program more than 15 years ago, and today offers more than 60 program options. Kent State Online services students from around the globe with flexible programs that can be engaged anytime or anywhere. 
Kent State Online students can earn a Master of Liberal Studies through the College of Arts and Sciences' Center for Comparative and Integrative Programs. This program is arguably the most flexible program on this list. Students are only required to take one preformatted course–just one! 

The remainder of coursework is chosen from an extensive catalogue of electives and research projects. This flexibility allows students to pursue virtually any line of study in order to build a targeted professional expertise. The program consists of 30 credit hours with class start-dates in January, May, and August. 
Adams State University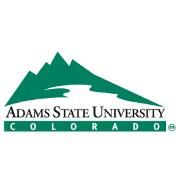 Adams State University is built around the concept of the "Adams Experience," which refers to the idea that a true education isn't bound by classroom walls–it occurs when students engage with the world around them and integrate into their lives what's being learned in the classroom. The "Adams Experience" will be of particular interest to students who wish to enroll in a program authentically rooted in liberal arts philosophy. 
While not a traditional liberal arts degree path, Adams State University offers a Master of Arts in Public Administration. Coursework is largely organized around core liberal arts concepts and theories, but with the foundational commitment to grooming students for positions of leadership in the public-services sector. 
University of Toledo
UToledo Online has been servicing distance learners for more than 20 years and today offers more than 50 fully online degrees and certifications. These programs are designed to accommodate working students and adult learners who will benefit most from being able to complete coursework anytime or anywhere. Programs are designed to be innately flexible with fewer coursework requirements than other schools so that students can focus on topics that are most valuable in the context of individual career goals. 
This is particularly true of UToledo's Online Master of Arts in Liberal Studies. Students will engage in broad course topics that provide opportunities for research and exploration in student-centric projects. Students can build toward specialization by organizing projects to reflect professional aspirations and career goals. Course topics include the social sciences, visual and performing arts, natural sciences, the humanities, and interdisciplinary research methods.