Miscommunication is the number one cause of all problems; communication is your bridge to other people. Without it, there's nothing. So when it's damaged, you have to solve all these problems it creates. – Earl Sweatshirt
All organizations that deal with the public, or an audience or demographic they serve (the vast majority of them) need competent communications and media professionals. These comms and media workers help them convey their mission, the services they offer, and anything else that increases profits and helps them reach organizational goals.
In communications and media degree programs you'll build significant verbal, written, and nonverbal communication skills that you can parlay into exciting, fulfilling employment. Perhaps the most fabulous bonus is applying these skills to your own life, improving your relationships, ability to network, and reach common ground with strangers and friends and family alike.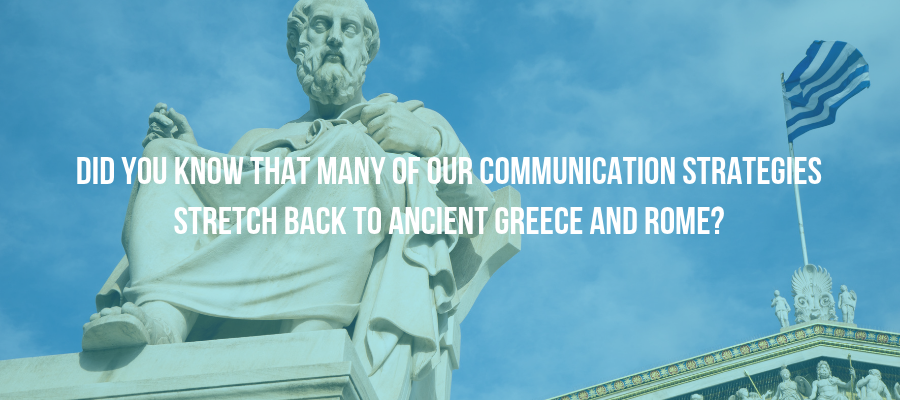 Communication is in many ways a study of human behavior. The more you can understand and empathize with others the better you'll be at reaching them and getting them to see things from you or your organization's perspective.
Communications and media studies deal with philosophy, psychology, sociology, economics, political science, cultural differences, and measuring the results of specific communications or overarching brand strategies and campaigns.
Are you someone that has always had a knack for getting your point across in a gentle, cooperative, yet firm way? Do people tend to understand what you mean, and accept your perspective, even when they initially disagreed with you? If this sounds like you, studying communications and media might be an excellent choice for your education and career.
The study of communication and persuasion goes back to ancient Greece and Rome. At the time there was a raging debate over whether one could convince others based on the content of their argument, or if the ability to persuade others and be correct came from the content of a speaker or writer's character. Some of the most influential figures over communication at the time were Socrates, Cicero, and Plato. Many communications programs will cover them in detail.
In America, what we consider modern communication and media studies began in the early 20th century. As different forms of media were invented and popularized media, and communications studies evolved alongside them. A few of the most influential thinkers in this era included John Dewey, Walter Lippmann, and Charles Horton Cooley. Cooley, a sociologist, and son of a Michigan Supreme Court Judge wrote that communication is, "the mechanism through which human relations exist and develop—all the symbols of the mind, together with the means of conveying them through space and preserving them in time."
Lippmann was a writer and political commentator who invented the concept of the Cold War. He also was one of the first to write about how new media technologies were used to manufacture consent and to create a conflict between our perceptions and the reality of the world we live in. Dewey saw things with a bit more hope, writing that through communicating, we had a chance to create a better world, and that, "of all affairs, communication is the most wonderful."
All of these thinkers made their mark on the world in myriad ways. Today there are new opportunities to reach people and a desperate need for cooperation in the face of global crises that impact us all. By studying communications and media studies you'll be prepared to work for many, many different organizations, and in wildly different environments to accomplish widespread, disparate goals on behalf of yourself and others.
In this guide we'll explore what you'll build in communications and media studies programs, look at the different degree levels available, and specializations in the field. We'll share what we've done at CCG电子竞技现场直播 Query to help you find the best degree for you, look at potential earnings in communications and media jobs, and more. Before we get into it, ask yourself and consider the following:
What do you want to do in your education and career, and how can a particular media and communications degree program you're looking at help you get where you want to be in both?
What degrees have you thus far? What job would you like to work in? Most communications and media jobs require at least a Bachelor's degree, and in some cases, you're more likely to get advanced, coveted positions with advanced degrees.
There's no need to know your entire future in communications and media right now. But having a general sense of where you'd like to work is helpful (think journalism, public relations, human resources, and organizations like private businesses, government agencies, media companies, etc.)
How much would you be able to pay in tuition and other costs for your communication and media studies degree? How much would you have to borrow in loans to afford one? Could your friends or family help you pay for school? Different communications and media degrees have very different costs associated with them. Factors influencing price include scholarships you qualify for, the delivery format you choose, and the general expensiveness of a school offering the degree.
Whenever you can try to select a program at a school you can afford. For many people, this isn't realistic. If you need to borrow money to pay for school, make sure to get public loans over private ones whenever possible.
Make sure you fully comprehend the terms of your loans and explore the possibilities of loan forgiveness. With public loans, certain occupations (like working for government agencies) can lead to loan forgiveness.
Search for communications and media studies programs at schools that are affordable, accredited, and non-profit, and steer clear of expensive, for-profit schools with dubious credentials.
Are you currently employed? Will you work full or part-time while attending school? How will you fit work, school, and other life responsibilities into a schedule you can keep up with?
How much time do you have to spend on your communications and media studies degree each day, week, and overall before you earn your degree?
What delivery format is the best match for you? Communications and media studies programs are extremely common, so you'll be able to choose between part-time, full-time, traditional campus study, take your classes online, or in a mixture between in-person and online study.
Where do you want to live and work? Communications and media professionals are everywhere, but there are markets like Washington, D.C., Los Angeles, and New York that have greater demands for these roles. Earning your degree at a school in a specific market can give you opportunities to network and intern with local employers.
What is your educational background? How has your career gone thus far? In what areas of work and study are you most confident, and where do you need improvement? How might a specific communications or media studies program play to your strengths and mitigate your weaknesses?
What are the available specializations in communications and media studies programs? How can they help you reach your career goals?
These are some of the questions and considerations you should weigh while searching for a communications and media studies degree, or any degree for that matter. Do yourself a favor and write out any additional questions or concerns you may have, or anything else that is specific to your life that isn't reflected here. Try to answer these questions and your own as you search for the best degree for you.
Now let's explore what communications and media studies degrees will help you cultivate and build within:
Communications and Media Studies CCG电子竞技现场直播 Programs Develop Your:
Ability to Listen: effective communication is a two-way street. In order to successfully argue and explain your perspective, you'll need to make others feel comfortable and heard. There isn't any one size fits all way to communicate. If what you communicate doesn't come from an understanding of others' wants and needs you won't be very effective in this broad field.
Versatility: communications and media make up a vast universe, and are evolving fields that require vastly different skill sets. You'll need to build skills in areas like writing, video editing, networking, interviewing, and much more.
Public Speaking: there are many ways to communicate, but the ability to speak to others naturally, with or without prepared remarks, and to make your audience feel comfortable and interested is indispensable within the field.
Specific Interests: you'll likely go into an area of communications. It might be marketing or strategic comms, or it could be journalism or healthcare. Think about what you're most interested in. You'll be a much more effective communicator on topics and areas of work that you're naturally fascinated in and have a lot of knowledge, to begin with. In these programs, you'll likely discover and develop your interests and be encouraged to do so, which can't be said about every discipline.
Research Skills: Communications and media studies aren't all about what you already know. While you should play to your strengths, you'll need to consistently grapple with new information, and recalibrate the things you say, write, and other content you produce to new audiences. That involves a lot of research, and you'll learn how to do that effectively in these programs.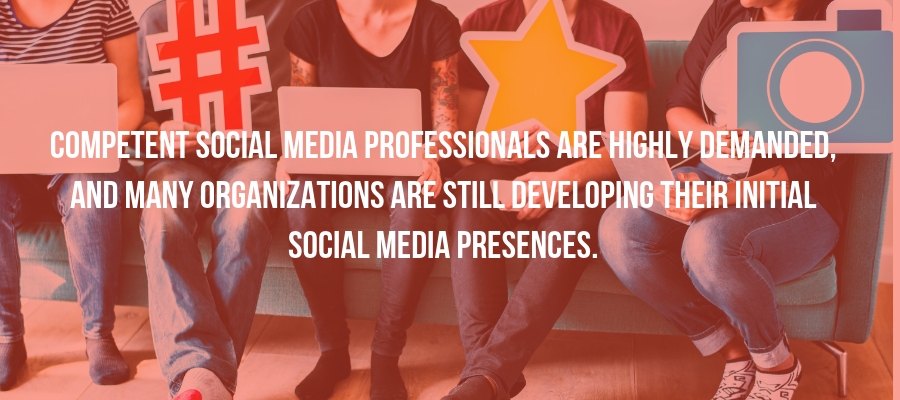 This is only a smattering of the skills and abilities media and communications studies programs will build in you. Throughout your studies, you'll be helped by your peers, professors, school support staff, and with any luck the people already in your life. We're also here to assist you. Let's take a look at how:
How Can We Help You Find the Right Communications or Media Studies CCG电子竞技现场直播 for You?
At CCG电子竞技现场直播 Query we've done incredible work to help you search for a degree in media studies or communications, or any other degree you're interested in. We've reviewed schools, jobs, written guides about trends in education, and much more. We've also answered common questions about many different aspects of higher education. Some of the work we've done on communications and media studies degree programs includes:
Rankings
Frequently Asked Questions
This is just some of what we've done to make your life easier and help you find the best degree for you. If you find any schools or programs through our resources that you could see yourself attending, it's very helpful to reach out to their support staffs directly to request more information. You'll often find useful people eager to tell you anything you might need to know about applying, paying for school, or anything else that's on your mind.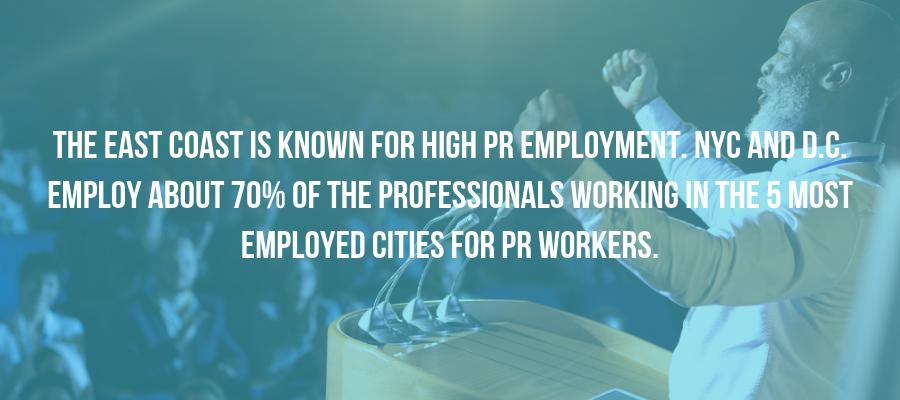 Now let's look at the different degree levels in Communications and Media Studies:
What are the Different Levels of Communications and Media Studies CCG电子竞技现场直播s?
There are so many different degree programs and eventual career paths that deal with and require advanced communications and media skills. Here's a brief overview of the different levels of these degrees, just keep in mind the wide variety within the field as you peruse them:
Associates in Communications and Media Studies
In these programs you'll generally spend two years studying the fundamentals of media and communications. This might include film, online media, broadcasting, and other disciplines. You can take these programs from a junior or community college to save time and money. Graduates will be prepared to work in very low-level positions, or continue their education at the next level.
Bachelors in Communications and Media Studies
These four-year programs lead to degrees that most communications and media positions will require. You'll look at group dynamics, semantics, and all forms of communication in depth. Graduates will be prepared to work in advertising, public relations, journalism, marketing, sales, human resources, and more. They'll also be ready to continue school at the graduate level.
Masters in Communications and Media Studies
These programs take one to two years to complete. They deeply explore political communications, media, non-profit and corporate communications, digital media, communication technologies, journalism, and much more. You'll build significant writing and research skills in these programs, and be prepared to work in advanced positions across the broad world of media and communications.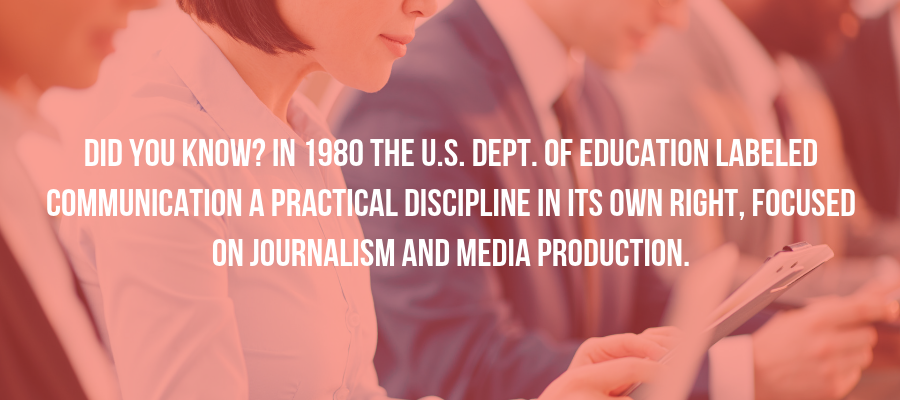 Doctorates in Communications and Media Studies
Here you'll need three to five years to complete a doctorate degree which will likely prepare you to work at the highest levels of academia, either teaching or doing significant scholarly research. You'll also be extremely desirable to a wide range of businesses and other organizations (communications professionals that hold doctorates are definitely a rarity). These programs build towards a dissertation and its defense.
Now let's take a look at the different specializations and focuses you can find in these degrees:
What are the Different Specializations and Focuses in Communications and Media Studies CCG电子竞技现场直播 Programs
Public Relations
Here you'll focus on creating and maintaining a specific positive image of a brand, company, individual, or organization in the view of the public or particular audiences. You'll use a host of communication strategies and media tools to accomplish these goals.
Digital Media
In these specializations you'll focus on using the Internet and other digital communication tools to accomplish individual or organizational goals. You'll most likely work in or with social media to boost engagement, get messages out to the right people, and make sure you do so at the best times to improve efficiency and profits.
Healthcare Communication
In these programs you'll focus on using communications in healthcare settings. You might work for hospitals, government agencies, advocacy organizations and more to try to promote better understanding between healthcare providers and other health organizations and the people they serve.
Legal Communication
Here you'll need an advanced understanding of the law, and you'll work to appropriately and effectively convey legal issues to people who may not understand their complexities. You'll likely work between laypeople and legal organizations, or within a company or organization.
Communication Education
These programs will prepare you to work in education and help future communicators and media studies students learn the skills they need to work in the field and achieve their dreams. You'll join a long tradition of helping people express themselves efficiently that stretches back to ancient societies.
Organizational Communication
Organizations are dependent on their ability to cooperate and understand the individuals that make up their ranks. In these specializations, you'll learn the intricacies of motivating, disciplining, and coordinating separate departments and people towards common goals.
Mediation
One of the most vital parts of communication is solving problems. Here you'll learn to resolve conflicts in an amicable, mutually satisfying way that produces excellent results for all those involved.
Mass Communication
These interdisciplinary degrees deal with broadcasting, journalism, publishing, public relations, and more. Virtually anything that relies on reaching many different people through a range of avenues is under this purview.
Before we close out let's look at what you can expect to earn in a communications or media studies career:
Communications and Media Studies CCG电子竞技现场直播s in Conclusion
We hope you've found this guide profoundly beneficial in your search for a media studies or communications degree. Perhaps it's helped you realize these degrees aren't for you, in which case we invite you to explore the rest of our content on the rest of your degree options. However, if these programs are for you, let's explore what you'll get out of them.
The United States Bureau of Labor Studies has collected earning information on many of the roles you might fill after graduating from a communications or media studies degree. Remember, most of these positions require a Bachelor's degree, but higher earnings can be expected for those with more experience, and who have completed a graduate program.
Editors made a 2018 median annual wage of $59,480. There were 127,400 of these positions in 2016. BLS predicted a -1% decrease in these roles between 2016-26, leading to -1,800 jobs.
Reporters, Correspondents and Broadcast Analysts made a median annual wage of $43,490 in 2018. There were 50,400 of these roles in 2016, which was expected to decrease by 9% between 2016-26, leading to -4,500 jobs.
Public Relations Specialists earned a median annual wage of $60,000 in 2018. There were 259,600 of these roles in 2016, which was expected to increase by 9% between 2016-26, leading to 22,900 new jobs.
Advertising, Promotions, and Marketing Managers made an annual median wage of $132,620 in 2018. There were 249,600 of these roles in 2016, expected to grow by 10% between 2016-26, leading to 23,800 new jobs.
This represents a small sample of the positions you could qualify for with a communications or media studies degree. A lot of the roles you'll be prepared for haven't been around for that long. The more your education includes digital media skills, the more you'll be desirable in the field.
Remember, if you find any programs or schools through our content that you're interested in, reach out to their support staff directly through email. On most school websites you'll quickly find links to people you can chat with or email directly to inquire about anything you might wonder about their degree programs, and get help in your application process.
Good luck!