Are you environmentally aware? Are you passionate about the environment and eager to see a difference in the conservation of our natural resources and reduce the impact of human activity? Do you enjoy learning about the various complex concepts of different scientific areas? Would you want to one day apply your vast knowledge of science to better the world that we live in alongside like-minded individuals such as yourself? If you have answered yes to any of these questions, then pursuing a Bachelors, Masters, or Doctorate in Environmental Studies might be the best move for you. Many high school students can take environmental science as a college-level course in the United States, and there are over 500 universities and colleges that offer a degree in Environmental Studies.
Environmental Studies and Environmental Science are closely related. However, environmental studies focus more on the social, cultural, and socio-economic ways to make a difference in our society. The perfect candidates would be those who want to take their passion for subjects such as ecology, geology, anthropology, physics, chemistry, and biology. There are also opportunities in many other disciplines, like urban planning and natural resource management. After graduating, they can turn their scientific passions into a career where they can not only do what they love but also make the world a better place for generations to come.
If you're interested in pursuing a career in Environmental Studies you'll be highly demanded in many positions after graduating with a degree in an environmental-related field. There are so many options within this field that you can choose from to make sure you get an education in the area you'd like to work in.
You can give yourself a big leg up over your competition for specific roles and better pay while earning your degree or degrees. For one, you might choose to earn a graduate degree immediately after getting your undergraduate If possible try to make sure both degrees are in a specific area of environmental studies you hope to work in. Another way to help yourself is by networking as much as possible while in school, whether by attending environmental-related events or working closely with professors and other students. The more people you know who are invested in your education and career the easier it'll be to get jobs once you graduate.
Your hard work and networking can lead to top internships while you're in school. These internships will give you a chance to showcase your talents in environmental related fields while you're still in school, and in some cases can lead directly to jobs. The more experience that you have going into your field of choice will only benefit your chances of employment and make you stand out among your peers.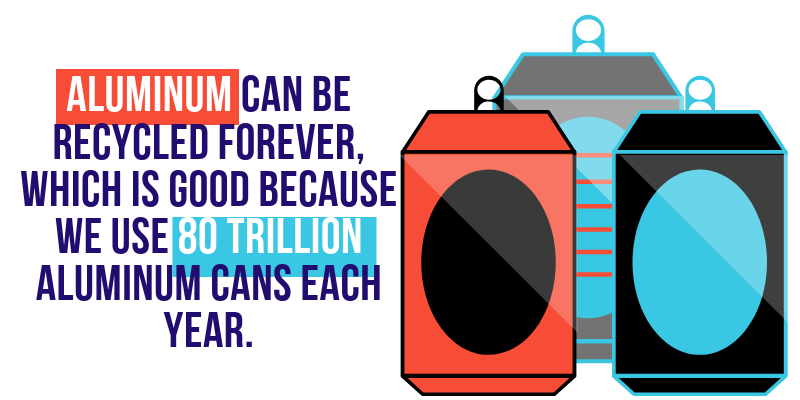 In this guide we'll look at what environmental studies degrees build in you, different degree levels, specializations in the field, and much more. We'll share what we've done to help you in your search, and look into how much you can expect to earn after graduating from one of these programs.
Before we begin, ask yourself the following:
What degrees have you earned so far? How have they prepared you to earn an environmental studies degree?
What do you want to do in environmental studies? Would you work in conservation? In education? Advocacy?
How much can you afford to pay for a specific environmental studies degree?
You'll pay more or less depending on the school you choose, the delivery format you take from it, how much you're awarded in financial aid and scholarships, and other factors.
Try to choose public loans, and public schools over private loans and for-profit institutions to save money.
How much time can you spend on an environmental studies degree daily, weekly, and overall before you complete it?
Do you want to attend school full-time, part-time, online, on-campus, or in a mixture of online and on-campus study?
Where do you want to live and work after graduating? There's demand for environmental studies graduates everywhere, but depending on what environment you hope to impact you might want to study at specific programs?
How can a particular environmental studies program get you ready to work in the field doing what you're interested in? How will it make you a better person?
What are the specializations in environmental studies you might be interested in?
These are just some of the questions you should ask yourself. Writing down answers for specific programs and adding on any questions that apply to you individually will go a long way in your search.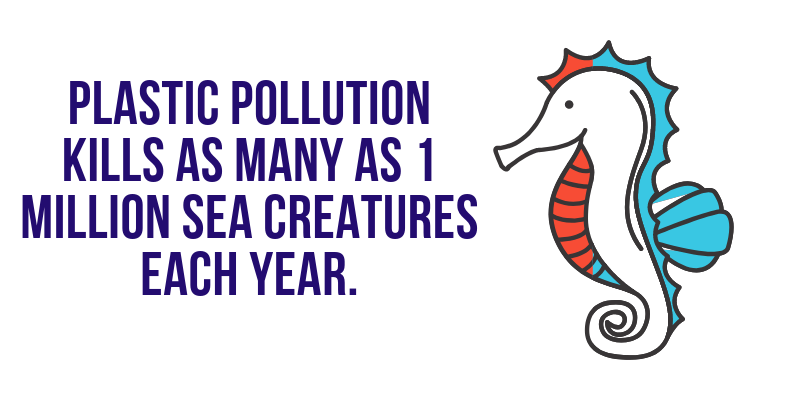 Let's look at what you'll get out of these programs:
Environmental Studies CCG电子竞技现场直播s Give You
Some of the personal benefits of a degree in Environmental Studies include:
An Education that Goes Beyond the Classroom: You will have insight into the world around you that you may have never been exposed to previously, making you feel more connected to the natural world and all that it has to offer.
Real World Connections: Through fieldwork and learning opportunities, you will be able to see how you can single-handedly impact the community that you live in while integrating your vast knowledge of scientific aspects.
Hands-on Learning: It is proven that enthusiasm and understanding for a particular topic are heightened when one has the opportunity to interact with it physically. This means collecting samples of specimens, and testing out your ideas and scientific theories while expanding on those you are currently learning about.
Teamwork Building Skills: You will learn how to work better with others. Once you have a better understanding of the reasoning behind different viewpoints, you'll do much better at cooperating and thriving with other people. You'll also learn how to incorporate these ideas to make collective decisions to solve problems.
Confidence: Applying your scientific aptitude to help resolve an economic, social, or political issue in your community or the classroom feels amazing. One success builds on another, and can greatly enhance your future career in Environmental Studies.
Let's look at what we've done to help you get a degree and job in Environmental Studies:
How Can We Help You Find the Right Environmental Studies Program for You?
Here at CCG电子竞技现场直播 Query we've done great work to help you find the best degree for you. Our content includes ranking certifications, jobs, degrees, and schools. We've also answered common questions about a plethora of degree disciplines.
Here's a taste of what we've done on the topic of environmental studies:
Frequently Asked Questions
Rankings
This is just a taste of what we've done to help you find a degree in environmental studies and related fields. Whenever you see a degree program that you think is a good fit, do yourself a solid and reach out to their support staff directly through email. You can get help on your application, find out what aid you qualify for, and much more.
Now let's explore the different levels of environmental studies degrees:
What are the Different Levels of Environmental Studies CCG电子竞技现场直播s?
Associates in Environmental Studies
These programs take two years to complete. They'll cover many of the general education requirements you need to earn on your road towards a Bachelor's degree. They'll also delve into environmental studies courses. All of the above can likely be transferred into a four-year program after you complete this degree. These degrees are often offered by community or junior colleges, letting you save time, money, and go to school locally, or online. You'll cover topics like botany, wildlife conservation, environmental law, biology, and much more. You'll also get introduced to contemporary issues in areas like natural resource management, human impacts on the environment and climate, and mitigating environmental hazards, among others. These degrees will also likely include hands-on, practical outdoor fieldwork at wildlife refuges, fish hatcheries, watersheds, and other similar settings. Graduates can work in entry-level positions at organizations like these and others, or go on to earn their Bachelor's degree and continue their education.
Bachelors in Environmental Studies
These degrees take approximately four years to earn. For most positions, this degree is the minimum education requirement. When pursuing your Bachelor of Arts or Science, you will have to choose a major in one of the many areas that we previously touched upon, which typically consist of geology, physics, anthropology, biology, or chemistry. Depending on the university you attend, it may also be required to either minor in another discipline or perhaps even opt for a double major. Because science majors involve a lot of complex theories and ideas, it is essential that you choose a subject area that you are not only proficient in, but also extremely interested in. Choosing electives based on your interests early on in your college career would be
a great way to figure out which aspects of science you either like or dislike and will pave your way to establishing a more specific goal.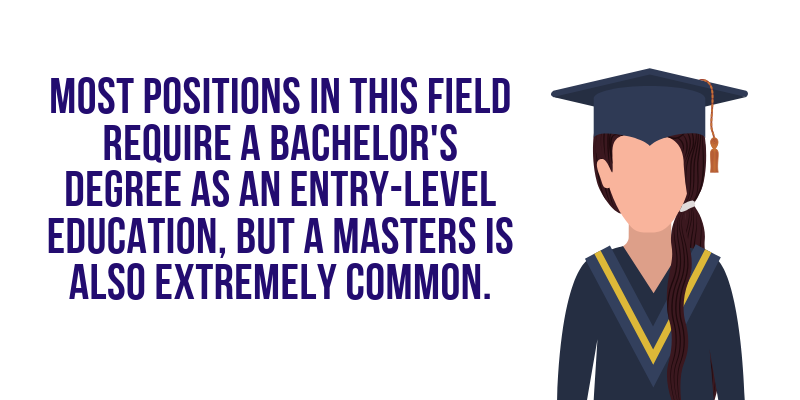 Masters in Environmental Studies
These degrees generally take 2 or more years to complete. Earning your Masters would add a substantial amount of time to your education after earning your Bachelor's degree. However, it's worth it, because it means you're much more likely to get paid a higher starting salary straight out of school. Obtaining this degree would prove to be generally more favorable for prospective employers, although previous experience in a related field may sometimes trump this expectation. It is important to remember that if you decide to work at the same time as earning your Masters degree, it could take you longer to finish. As with your Bachelor's, the first year of your Master's generally focuses on core environmental science courses. You'll also take electives and specializations that expand on your foundational training in specific areas of interest. Some topics that you'll explore include ecology, research methodology, and conservation principles. Typically, students will be expected to complete about 24 hours of credits in coursework, in addition to 6 credit hours for their thesis or related field experience.
Doctorates in Environmental Studies
These degrees take three to five years to complete. Getting your Ph.D. in Environmental Studies is an excellent choice for anyone who wants to work at the highest levels of applied environmental studies and science, or do scientific research that is used throughout the world. A doctorate is also perfect for those who want a predominant role in academics, like working in research or as a professor. Usually, some individuals may decide to teach while they are in the process of getting their doctorate. The preliminary coursework and amount of time it takes to complete is similar to that of a Master's, although it is followed up by an eligibility exam. This exam, which usually takes place after a few years of study and is both written and oral, will then determine the number of years you have left, and most importantly whether or not continuing with your doctorate is indeed the right move for you. After this process, it will then be time for you to complete not only your thesis like in the Master's program but also your doctoral dissertation. Another exam is also administered to be reviewed for your doctorate.
Now that we've gone over the different levels of environmental studies degrees, let's look at different specialty areas within the field:
What are the Different Specializations in Environmental Studies?
Animal Health and Disease
If you want to help prevent widespread sickness and disease through your environmental studies degree and career, this is the place for you. You'll look at the implications of disease spreading, what factors cause it, the susceptibility of different species in different situations, and much more. If you want to go on to veterinary school, this could also be a great choice.
Agri-Business
If you're an environmental studies major who wants to start your own business, or work for one, this might be your top option. You'll get detailed training in market analysis and finance, and how it relates to agriculture. You'll learn about food systems, and get business management training as well.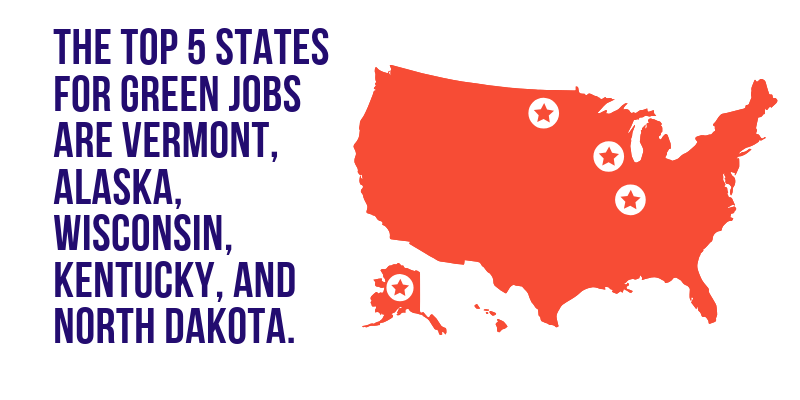 Animal Biology
This specialization will also set you up to go on to veterinary school. You'll learn about animal biotechnology, the biology of many mammals, birds, and other species. You could go into conservation, work for a zoo, or any other organization that deals with caring for or studying animals.
Environmental Economics
This is somewhat similar to Agri-Business. You'll learn how environmental science and biology impacts economics. You'll get the training you need to work on ecological and economic policy, and learn how to manage natural resources effectively
Applied Ecology
You'll learn all about the systems and processes that rule ecosystems and ecology. You'll figure out how to design and manage ecosystems, and gain an advanced understanding of the roles humans play in ecosystems.
Microbiology and Molecular Biotechnology
You'll study theoretical and applied microbiology in all its forms: cellular, molecular, genomics, genetics, and more. You'll get experience working with the latest techniques in biotechnology. You could go on to work at a lab doing applied microbiology or do vital research in the field.
Plant Biology
You'll focus on the physiology, ecology, and development of plants. You'll explore the dynamic ways plants interact in specific environments. Throughout you'll utilize significant practical lab and field training to ensure you're able to work in different roles within the field.
Biodiversity & Conservation
Our planet depends on the survival of countless species. Here you'll understand how evolution, ecology, and genetics have set up our world to coexist. You'll figure out how to prevent extinction, and maintain diversity. There are also often opportunities for fieldwork in exotic places, like the tropics in these specializations.
Renewable Resource Management
You'll study a wide range of resources and ecosystems in these focus areas. You'll work with wildlife, fisheries, in forests, examine soil and genetic resources, and much more.
Water Environments and Ecosystems
In these specializations you'll explore every aspect of different water environments. There are also opportunities for exotic field studies in this area. You'll likely choose between working on the physical issues of water environments, or the biological side of things.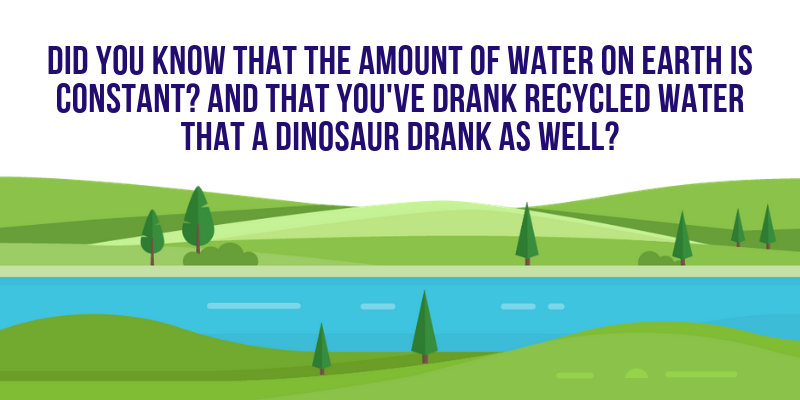 Now that we've seen some of the different specializations in Environmental Studies, we're ready to close out this guide. Remember, these are just some of the options available. If you're looking for something else to hone in on, search for it. Some programs will allow you to create your own specialization area, so make sure to ask any school you're interested in their rules governing specializations.
Environmental Studies CCG电子竞技现场直播s in Conclusion
We hope you've found this guide extremely informative, interesting, and assistive in your search for an economic studies degree. Environmental studies is an extremely broad, captivating field. It gives students and workers the opportunity to drill down into a specific niche and master it while making a difference in the lives of countless people and wondrous species.
If you're more sure that this is the degree discipline for you then let's take a look at some of the earnings you can expect in this field.
Obviously there are many, many different roles you can fill after graduating from an environmental studies program. Here's a sampling of some of them, including:
Environmental Science and Protection Technicians: In these roles you'll investigate pollution and contamination sources, monitor environments for their presence, and work to boost public health. You'll find yourself in the field, in laboratories, and offices, among other environments.
In 2018 the median pay for these roles was $46,170 annually for these positions, according to The U.S. Bureau of Labor Statistics. There were 34,600 of these roles in 2016. BLS predicted a 12% growth between 2016-26, leading to 4,200 more jobs.
Conservation Scientists and Foresters: strong>Here you'll manage land quality in parks, forests, other land, and also natural resources. You might work on private land, government-held land, or on behalf of social advocacy groups.
BLS found the 2018 median pay for these positions was $61,340 annually. There were 34,600 of these jobs in 2016, which was predicted to rise by 6%, leading to 2,000 new jobs.
Zoologists and Wildlife Biologists: In these roles you'll study a wide range of species to see how they are impacted and interact with different ecosystems. You'll look at animal behavior, physiology, and the impact humans have on natural habitats.
BLS noted the 2018 median pay for these roles was $63,420 each year. There were 19,400 of these jobs in 2016, which was expected to grow by 8% between 2016 and 2026, leading to 1,500 new jobs.
Environmental Scientists and Specialists: Here you'll use your understanding of science to protect humans, animals, plants, and environments overall. You might advise legislators or agencies on policy, try to get industries to reduce waste, clean up polluted areas, and much more.
BLS found there was a 2018 median pay of $71,130 annually in these positions. There were 89,500 of these roles in 2016, which was expected to go up by 11% between 2016-26, leading to 9,900 new jobs.
Environmental Engineers: Here you'll use engineering, biology, chemistry, soil science, and more to solve common environmental problems. You might use your chops to improve recycling, public health, pollution control, and more.
BLS found there was a 2018 annual median pay of $87,620 for these positions. There were 53,800 of these roles in 2016, which was expected to rise by 8%, leading to 4,500 new jobs.
There are also roles like Environmental Educator and Environmental attorney that have a wider range of associated salaries. In the former you can expect to earn between $34,000-92,000 depending on factors like career experience and degree level. In the latter you can expect to earn $100,000+ annually.
Remember, taking an environmental studies degree means engaging with serious problems, hard science, and applying it to real life situations. If you think it's right for you, be bold and thorough in your search for the best degree for you. Don't forget to reach out to any school you're interested in to request more information about prospective programs, get help with your application, and see what financial aid you might qualify for.
On behalf of everyone at CCG电子竞技现场直播 Query we wish you the best of luck in your hunt!