It seems to me that the natural world is the greatest source of excitement; the greatest source of visual beauty; the greatest source of intellectual interest.  It is the greatest source of so much in life that makes life worth living. – David Attenborough
If you're looking for a career that gives meaning to your life, you can hardly do better than a job built around the science of life itself.  Biology is the study of living organisms and life processes, and people who work in the field of biology have a deep understanding of the world that few other career fields can match.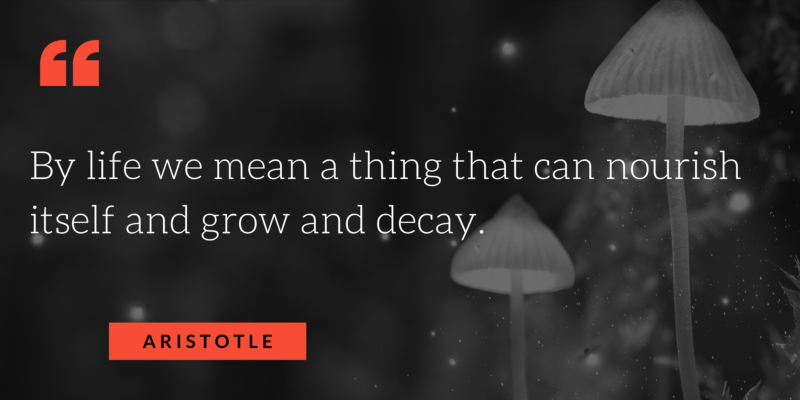 Scientists are rapidly making progress on such mind-bending projects as growing actual meat without animals or using algae to break down oil spills.  Working with this knowledge is not just intellectually interesting; biology knowledge is powerful as well.  The contributions professionals make in biology careers actually preserve and improve life, health, and the natural world.  While many careers simply keep the gears of the economy turning, biology careers actually drive human progress.  For those who want a career that's personally rewarding, intellectually stimulating, and lucrative, a career in biology deserves serious consideration.
Skip To:
Many biology jobs involve laboratory and fieldwork, gathering samples, making observations running experiments, and analyzing outcomes.  Other people with biology backgrounds work for companies or governments to connect, market, educate, and counsel about biological products and services, from pharmaceuticals to environmental issues.  In short, career options with a biology degree are vast and varied.
STEM (science, technology, engineering, and math) careers are widely seen as the academic and economic future.  Whether you want to work in pure science research or apply discoveries in biology to solving real-world problems, there are jobs in both the public and private sector.   Of course, medicine is a popular and obvious path for those with a biology degree, but there are many other options as well.  And because scientific knowledge is constantly growing, new fields and specializations are always emerging, such as Bioinformatics and Cytogenetics.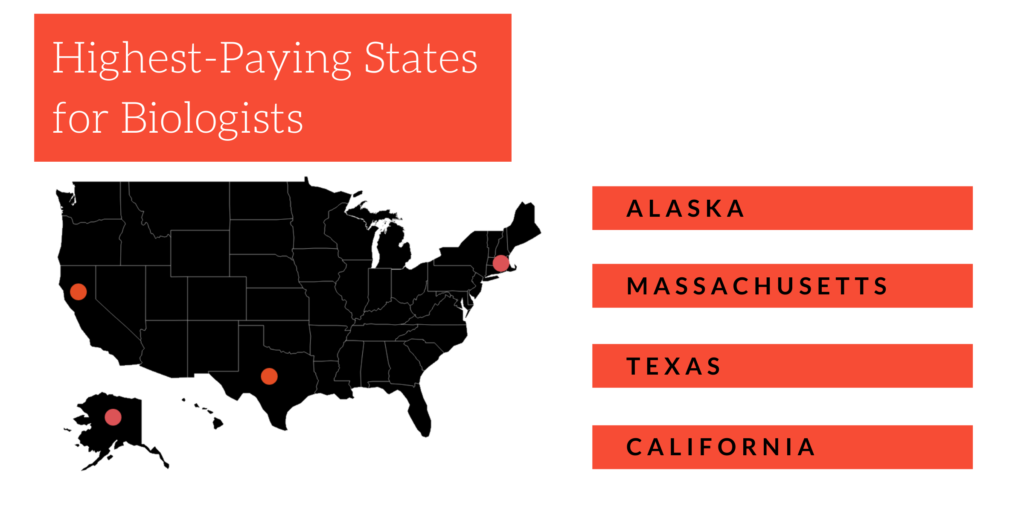 With such a wide range of careers in biology, it's no surprise that you'll need different degrees and training for each.  Biology is not a field you can enter without a college degree, and most jobs in biology require graduate or postgraduate study as well.  You may be wondering what type of biology job you can get with your biology degree.  Conversely, you may be interested in a particular biology career and wonder what educational path you ought to take to get there.  
No matter what your goals, you'll want to know the salary expectations.  STEM careers, including biology, tend to be lucrative jobs, and gaining a high-paying biology career is a priority for most graduates. You should also be aware of which fields are most in-demand, since this will increase your likelihood of landing a position with a desirable employer in the location of your choosing.  
In this guide, we'll look at different lucrative careers in biology, how people initiate these careers, degrees in the field (including different specializations), and explore applicable content we've already created. Before we dive in, let's consider your history, traits, and personal career goals: 
Keep these questions and considerations in mind as you explore this resource: 
Keep these questions and considerations in mind as you explore this resource: 
What interests you about biology?  Is it the hands-on work, or the development of broad theories?  Are you interested in natural phenomena or more interested in the way the natural world impacts humans (and vice versa)?

Are you a technically-minded person who thrives on laboratory work and analysis?  Or are you interested in using biology knowledge and skills to treat problems, such as crop diseases and medical problems?  Are you drawn to the teaching and communication side of biology?  

Are you motivated and inspired by having a positive impact on the world around you?  Would you rather commit yourself to a biology career that solves issues like health or sustainability than pursue the highest salary possible?  Or are you more motivated by challenging, prestigious, and lucrative work in the private sector?

What biology training and education have you already achieved?  Perhaps you took college-level biology coursework in high school.  Or you may have taken classes that are part of a biology degree, such as anatomy or statistics,  as part of a degree in a different field.  How much further schooling do you want to commit to in pursuit of your biology career?

Are you looking to change careers in order to enter the field of biology?  If so, do you have skills and education that could transfer to a biology job?  If not, can you commit to starting from scratch in a field with a relatively high education threshold?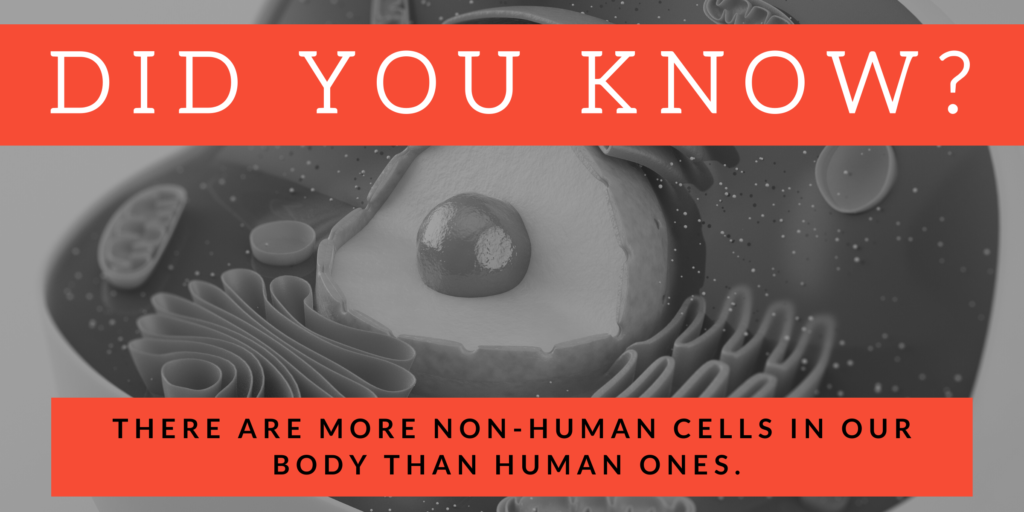 OK, let's move on to some of the most lucrative biology degrees and careers: 
What are the Highest Paying Jobs in Biology?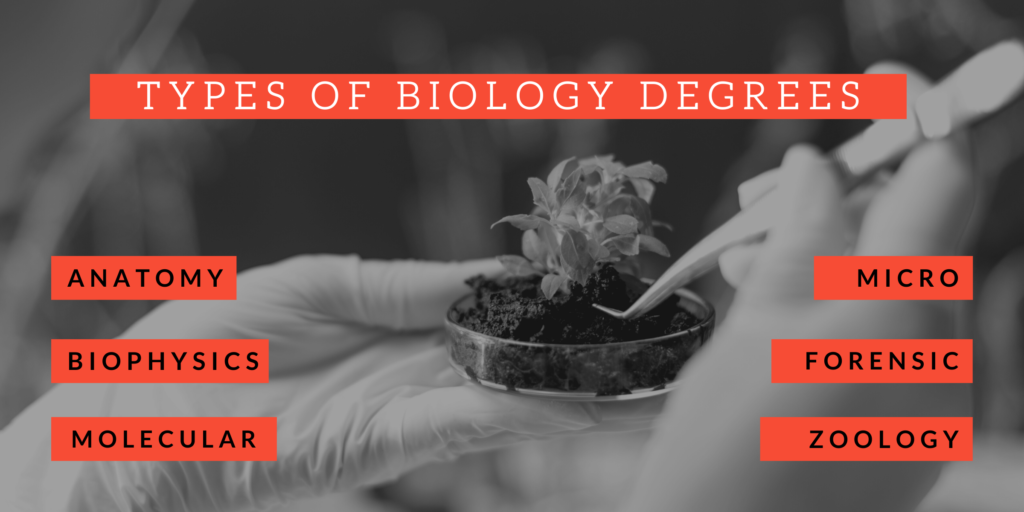 Naturally, many people who earn an undergraduate degree in biology go on to become doctors or surgeons, which are obviously some of the most lucrative careers.  The training and job duties for each of the many types of physician are long, but quite straightforward, since all doctors need to have the same medical knowledge for their area of specialty.  
If you're interested in pursuing a biology degree as an entry point into a clinical medical career, you should explore the following degree and career guides:
But there are many, many other high-paying biology degrees, and the training for non-medical jobs may be less straightforward.  To understand the career paths open with a biology degree, and the highest-paying jobs in the field, we'll need to zero in.  In this guide, we'll look outside the field of medical doctors to cover different in-demand and lucrative biology careers.
Although science jobs are highly technical, you'll need to have soft skills to succeed in biology careers as well.  Virtually all workers in the field of biology need to be able to collaborate and work as part of a team, communicate with stakeholders, and share their findings with non-scientists.  To get the most lucrative biology jobs, you'll usually need to be able to manage others, which requires a whole set of leadership and management soft skills.
In considering some of the most common high paying biology degrees and careers, we'll be looking at not only the hard skills you'll learn but the soft skills you'll need to develop for success in each.
Veterinarian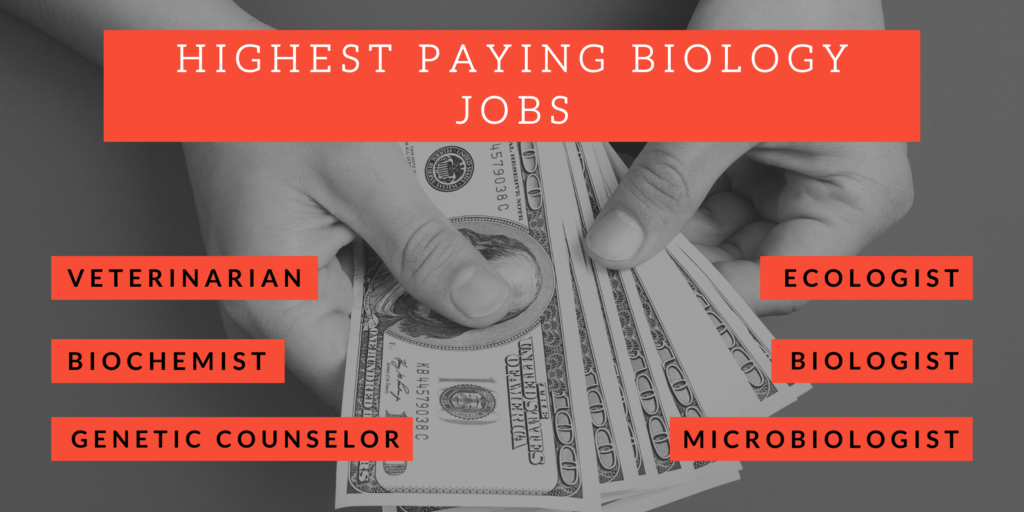 A high paying job that involves saving lives and being around animals all day?  Sign us up!  Becoming a veterinarian isn't easy, and the work they do can be challenging, but these professionals have an enviable career that's personally rewarding and lucrative.
Veterinarians are animal doctors; they prevent and diagnose illnesses and injuries in animals.  Some veterinarians work with pets like dogs and cats, others focus on exotic pets like parrots and tortoises.  There are also veterinarians that work with horses, lab animals, livestock, zoo animals, and even wildlife.  Their work is interesting and challenging because of the different  kinds of animals and health needs they deal with every day.
Because of the varied and challenging nature of the work, becoming a veterinarian requires a lot of education.  To become a veterinarian, you'll need to earn a bachelor's degree in biology, then earn a Doctor of Veterinary Medicine degree from an accredited veterinary school, and earn a license in the state where you work.  
As a veterinarian, you can expect to earn a median salary of $95,460 per year, according to the Bureau of Labor Statistics.  The highest-paid 10% of veterinarians take home an impressive $160,780.  And job growth for this particular biology degree is very robust, too.  The demand for veterinarians is expected to increase by 18% from 2018 to 2028, which is three times the national average job growth across all occupations.
Hard Skills
Animal anatomy and physiology

Surgical Operations

Diagnosis
Soft Skills
Empathy

Communication

Flexibility
Biochemist
The intersection of living organisms and manmade materials is where you'll find some of the fastest-growing and highest paying biology fields today, such as biotechnology and biomedicine.  Biochemistry is another field that integrates another branch of life science- in this case, chemistry.  
Biochemists study the biological life processes and structures of cells and organisms.  Biochemistry is divided into three specialties: structural biology, enzymology and metabolism.  Biochemistry is a high-paying biology degree.  You'll need to earn at least a master's to work as a professional biochemist, and usually a PhD to work in independent research, which is a major investment.  But with these credentials you can earn an excellent salary.  According to the Bureau of Labor Statistics, biochemists and biophysicists earn a median salary of $94,490 per year.  The top 10% of biochemists can expect to make $182,870 per year.  The field is also growing steadily, at a rate of 6%, which is on par with the national average for all occupations.
Hard Skills
Chemistry

Physics

Laboratory Research

Analysis
Soft Skills 
Communication

Collaboration

Project Planning

Application of findings
Biomedical Engineer
Biomedical engineers enjoy the best of both professionals worlds: improving human well-being and earning one of the highest salaries in biology.  They also get the respect of a prestigious profession and a steady rate of job growth.
The Bureau of Labor Statistics reports that biomedical engineers earn an average salary of $91,410 per year, making this a very lucrative biology job.  Those in the top 10% of their field earn an impressive annual salary of $148,210.  The projected job growth for biomedical engineers is 4%, the same as the average across all professions.
Biomedical engineers, as the name implies, blend medical science and engineering principles in order to design medical devices, equipment, and software.  In addition to an interest in biology, you'll need a strong aptitude for engineering in order to pursue a degree in this field.  A bachelor's degree in general biology is not enough to get an entry-level job, such as research assistant, in this particular field.  Instead, you'll need to start with a bachelor's degree in biomedical engineering or bioengineering, and a master's in biomedical engineering or bioengineering to get one of the field's more high-paying jobs.
Hard Skills
Electrical Engineering

Mechanical Engineering

Medicine/Anatomy

Materials science
Soft Skills 
Problem Solving 

Teamwork

Innovation
Genetic Counselor
Our understanding of genetics has skyrocketed in the past decade, and we're making new discoveries every day that have real-world applications for people's health and well-being.  While geneticists perform research studies related to the genes, genetic disorders, and gene expression, genetic counselors are responsible for actually using this information to help people.
Genetic counselors assess individuals and families to determine their risk for developing or passing on inherited conditions, such as genetic disorders like Cystic Fibrosis.  They interview patients, run diagnostic tests, and discuss their findings with patients and their families, usually in a clinical medical setting like a hospital.
Genetic counseling requires a master's degree in genetic counseling or in genetics.  You'll also need to become certified through the American Board of Genetic Counseling, which involves passing a rigorous exam.  Although the career path is long, this is a lucrative biology degree.  The Bureau of Labor Statistics reports that genetic counselors earn $81,880 per year.
The Bureau of Labor Statistics also projects that demand for genetic counselors will grow by 27 percent between 2018 and 2028.  That's five times the national average for all occupations, and almost three times as fast as all other healthcare practitioners.
Hard Skills:
Public Health

Epidemiology

Clinical Diagnosis
Soft Skills:
Empathy

Communication

Interpersonal Skills
Microbiologist
According to the Bureau of Labor Statistics, microbiologists earn a median salary of a pharmacist $75,650 per year. The job outlook for the 2018-2028 period is 5% which is as fast as the rate of growth for all professions across the board.  Microbiologists are research scientists focused on the microscopic living world.  They study microorganisms including viruses, bacteria, algae, fungi, and even certain parasites. Microbiologists learn more about how these organisms survive, replicate, and interact with their immediate environments.
Within the field of microbiology are subspecialties such as: Clinical microbiologists, Environmental microbiologist, Industrial microbiologist, Public health microbiologist, and Virologist.  To gain entry-level employment in this lucrative biology field, you'll need a bachelor's degree in biology or microbiology, though a  PhD in microbiology will open more professional doors, allowing you to teach and conduct independent research.
Microbiology is a rewarding, as well as high-paying, biology career.  Microbiologists make discoveries that have tangible impacts on human life, such as a deeper understanding of how malaria spreads or new methods to prevent the contamination of crops by fungus.  
Hard Skills
Research Planning

Data Gathering

Analysis

Technical Writing
Soft Skills 
Problem Solving 

Innovation

Organization
Agricultural and Food Scientist
What is more basic to life than the need for food?  Everything we eat is the product of a long process of breeding, development, cultivation, and processing.  Biological knowledge plays a huge role in maximizing the safety, efficiency, nutritional value, and sustainability of the food supply.  Agricultural and food scientists research ways to protect and improve every one of these steps, from agriculture to ready-to-eat food products.  
Within the field of Agriculture and food science are several specialties: Soil and plant scientists,
Food scientists and technologists, and Animal scientists, with most agriculture and food scientists working as soil and plant scientists.  To start work as an agriculture or food scientist, you'll need a biology degree at the undergraduate level, and possibly graduate degree for higher-paying jobs in the field.  Those working in animal science may need a doctor of veterinary medicine (DVM) degree.
Research and innovation in the field is rapidly growing.  There are many emerging food production niches, such as plant-based substitute meats.  And environmental challenges such as livestock antibiotic resistance, food safety concerns, and climate change mean that there will be an increasing need for new approaches to growing, processing, and packaging food.
All this means that the demand for this type of biology degree is growing quickly.  The Bureau of Labor Statistics projects that jobs for agriculture and food scientists will grow by 7% between 2018- 2028, which is faster than the average for all occupations.  This is also a high-paying biology degree; agriculture and food scientists earn an average salary of $65,160 per year.  Those in the top 10% of the field earn more than $159,680.
Hard Skills
Data Gathering

Research

Analysis
Soft Skills 
Problem Solving 

Innovation

Collaboration
What CCG电子竞技现场直播s Lead To Lucrative Biology Careers?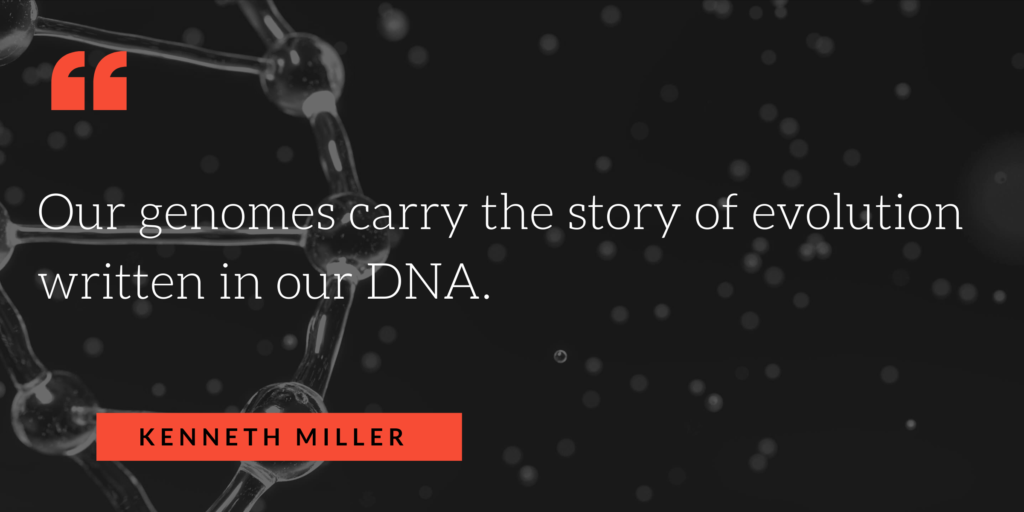 An undergraduate degree in biology can lead to a number of money-masking jobs, but how lucrative your position will be depends on several factors.  Your level of degree matters, the type of agency you work for, and (perhaps most of all) what area of biology you choose to pursue.
Research-Focused Biology CCG电子竞技现场直播s 
Engineering, medicine, and technology are all well-established as high-paying industries.  It's probably no surprise that the type of biology jobs and biology degrees that exist at the intersection of fields like engineering, medicine, and tech, are reliably lucrative.
All of these sectors have experienced a lot of rapid innovation in the past decade, and the pace of growth and discovery is not slowing.  All of these interdisciplinary sciences are great fields if you're interested in research.  Many people with bioengineering, biomedicine, or biotechnology degrees work as researchers for private companies or government institutions, or university research centers.  Depending on the area of your research, you may do work that is lab-based, field-based, or both, and will need strong analytical skills.
It probably goes without saying that an undergraduate biology degree is not enough to pursue professional work in any of these fields.  You can probably find employment in these fields as a research assistant or technician with just an undergrad biology degree, but these entry-level roles are not high-paying.  The Bureau of Labor Statistics reports that their average salary is about $45,000.  
Most people working in these entry-level biology jobs aim to go on to a higher-paying professional role in the field, which requires earning a master's in bioengineering, biomedicine, molecular biology, or biotechnology.  To become a tenure-track professor, or conduct independent research, a PhD may even be necessary.
Clinically-Focused Biology CCG电子竞技现场直播s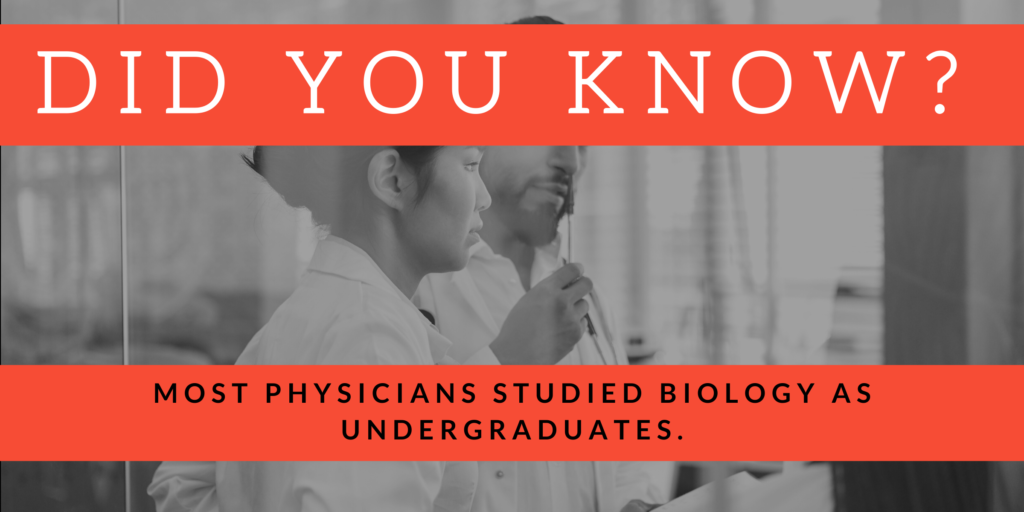 Some biologists are not researchers, but practitioners.  Veterinarians, genetic counselors, and forensic scientists fall into this category.  These interesting and lucrative biology careers are not focused on generating knowledge through research, but on applying that knowledge to solving problems, usually for individuals.
Clinical skills are a major part of this type of biology profession, such as performing exams and drawing conclusions based on a set of established criteria.  For that reason, most clinical biology jobs require not only a biology degree, but also certification or licensure within that field.
Other Fields for Biology CCG电子竞技现场直播s
Some of the highest-paying jobs with a biology degree aren't biology jobs at all.  With a biology undergraduate degree, you can go on to earn an advanced degree, and work in a related field, where having a science background and strong analytical skills is highly valued.  Such roles include Environmental Lawyer (earning $122,960 per year), Health Communications Specialist (earning $63,335), Health Services Manager (earning $100,980 per year), or Pharmaceutical Sales Rep (earning $81,020).
Here's a resource list from CCG电子竞技现场直播Query to help set you up for success in a biology career. 
How Can We Help You Find a Biology CCG电子竞技现场直播?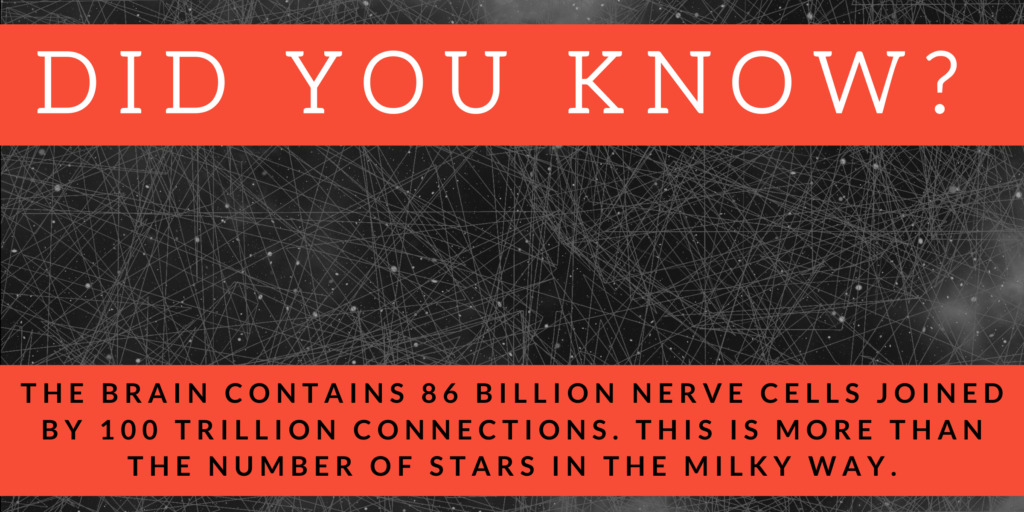 Here at CCG电子竞技现场直播 Query, we've created a variety of content to help you determine a career path. We've answered common questions, provided in-depth guides about careers, ranked degrees on many metrics, ranked occupations, and much more. Here's some of the work we've done that applies to working and studying in biology and adjacent fields:
Biology CCG电子竞技现场直播-Related Rankings
Top 50 CCG电子竞技现场直播s for Changing the World 
Biology CCG电子竞技现场直播-Related Guides 
Common Questions On Biology CCG电子竞技现场直播s?
This is just part of the work we've created that discusses biology and related fields. We invite you to explore our homepage and search functions to further explore relevant content. 
Related Resources: