"To have once been a criminal is no disgrace. To remain a criminal is the disgrace." Malcolm X
The history of criminal justice in our country is fiercely debated, incredibly personal, and instrumental in shaping our society. Many of our most pressing issues manifest in courts, prisons, and encounters between law enforcement and citizens. Criminal Justice can be painted as a faceless, impersonal system, but it isn't. It's made up of workers that generally have good intentions. If you're here and willing to work hard, you can make a real difference.
So bravo! Seeking out a career in criminal justice is a noble intention, displaying a desire to serve and protect society, reform and rehabilitate people who have turned to crime, and earn a living as a public servant.
For qualified applicants, criminal justice careers can mean a stable career and plenty of room for advancement. These jobs are extremely difficult and exist in a landscape that is in constant flux, with new regulations, practices, and priority shifts continually coming down the pipeline from higher up.
There are so many diverse roles within the criminal justice field, from beat cops and detectives to judges and attorneys (both defense and prosecutors), forensic scientists to corrections officers, auditors, and accountants to social workers and psychologists. Many of these have been dramatized and presented to us as hit TV shows in vehicles such as The Wire, Law and Order, Brooklyn 99, How to Get Away with Murder, Orange Is the New Black, NCIS, Bones, and countless others.
Working in the Criminal Justice system is very different from its portrayal in media. It means long hours, constant deadlines, and lots of pressure. People who work in the field have incredible attention to detail, strong organizational skills, and need a powerful moral compass to guide them through their work. Humility and empathy are underrated qualities that successful criminal justice professionals must cultivate to have thriving, longterm careers.
So how do you enter into these career paths? What makes someone a strong candidate for public service in the criminal justice sector? Obviously, those requirements and backgrounds are different for a rookie police officer than a District Attorney. Some important things to consider are:
What personal skills or interests do you bring to the table?
What is your educational and career background? How does it apply to criminal justice work? If it doesn't, what would you need to reach a preferred role?
How does a particular Criminal Justice degree accentuate or develop your preferences? What specializations or focuses does it offer?
What level of degree is right for you to pursue (Associates, Bachelors, Masters, JD)? What have you completed so far? What does a specific role require?
What type of school environment do you want? Do you need in-person classes? Flexible scheduling because of family or work obligations while you attend? Would you like to take courses online?
How much can you afford to pay for a degree? Would you have to borrow money to afford one? If so, always prioritize public, low-interest loans in favor of high-interest, adjustable-rate private ones.
Are you focused on entering the workforce and earning money as soon as possible, or are you willing to delay payment and pursue higher degrees to secure the most substantial paycheck potential?
Do you want a linear career path, or do you prize having options along the way?
Where would you want to study, live, and work? You might choose a school in an area you'd like to work in for the networking opportunities it offers locally. Consider what areas of the country have the highest pay for people in your desired position.
When choosing a college or a degree level, it is essential to contact the alumni and faculty of any school you're interested in. Read online reviews from former attendees so you can get a better sense of a school and its programs.
To assist you through this tough process of weighing your educational and degree options, we've created a guide that describes each degree threshold's perks. We've also provided some job options for each degree.
Associate's CCG电子竞技现场直播 in Criminal Justice
These two-year degrees tackle the fundamentals of criminal justice work. Unlike in some other fields, there are many criminal justice roles you can qualify for with just an Associate CCG电子竞技现场直播.
Some perks of going the Associate degree in Criminal Justice route are:
More Affordable: going to a community college is a fiscally responsible option, saving you money on dorms, meal plans, and the higher tuition prices of a four-year school.
Shorter duration: because Associate's degrees are designed to be completed in four full-time semesters, you can get out of school and back into the workforce sooner, earning money and serving the public.
Flexible Scheduling: because many community colleges cater to part-time students that are working, there is often a wider variety in the times the classes are offered, whether days of the week, night school or online courses. This means you can take the courses when YOU want to. Whether attending full-time, part-time, at accelerated schedules, online, in-person, and in a hybrid format of virtual and physical instruction.
Makes You More Competitive: Employers are more likely to hire someone with an Associate's instead of just a high school diploma.
Builds to higher goals: an Associate's degree doesn't have to be the endpoint! Those credits can transfer if you decide along the way to target a career with higher educational requirements.
Learn more about the top 10 highest-paying jobs with an associate's degree.
Besides the entrance exam, physical tests, and age requirements, New York City requires its police officers to have earned at least 60 college credits with a minimum GPA of 2.0 from an accredited academic institution. That amount of schooling is the equivalent to an Associate's degree or four full-time semesters from most colleges. While the education requirements may change from municipality to municipality, most police forces have this college credit threshold in common.
In NYC, the starting allowance for a police officer is $46,000, whereas in New Orleans, Louisiana, a rookie cop earns $40,000. After completing one year on the job, New Orleans pays their police a baseline salary of $56,000 with extra stipends for higher education or specific task forces. Glassdoor reports that the national average salary of police officers is $50,000. Some police departments may have more stringent educational requirements for entry, and holding higher degrees leads to higher pay in many areas.
Another job in criminal justice that requires an Associate's degree is a Paralegal. They do many tasks to support lawyers, including reading and annotating case briefings, completing clerical duties like phone work and filing, investigating cases, doing research, scheduling interviews, drafting correspondences, and much more. These roles are extremely demanding and require versatile employees. According to the Bureau of Labor Statistics, paralegal job openings have a 12% growth rate over the next ten years, with a median salary of $51,000. Associate's degrees in Criminal Justice are an excellent starting point towards learning about the legal system and preparing for a paralegal role.
Court Clerk's work in the judicial branch of the criminal justice system can acquire their roles with only an Associate's degree. They perform clerical duties for courts of law, municipalities, or governmental licensing agencies and bureaus. This includes preparing draft agendas or bylaws for town or city councils, answering official correspondences, keeping financial records and accounts, issuing licenses or permits, and recording data, administering tests, and collecting fees. The median wage is $31,000, but the growth rate for new openings is less than the national average, at 3%.
Bachelor's CCG电子竞技现场直播 in Criminal Justice
These four-year degrees take a longer and more comprehensive dive into criminal justice. If you already earned an Associate CCG电子竞技现场直播, you can likely transfer in credits and continue your criminal justice education at this level.
A Bachelor's degree provides the broadest avenues of career choice, because of it's higher rigor than the Associate's degree and more varied degree options. For example, John Jay College of Criminal Justice in New York City offers subtle different degrees that may make you more competitive for specific roles. Their offerings are indicative of common options throughout the country. These degrees include:
Applied Mathematics: Data Science and Cryptography
Computer Science and Information Security
Criminal Justice with concentrations in Crime Control/Prevention, Institutional Theory/Practice, or Management
Criminology
Cell and Molecular Biology
Toxicology
Forensic Science
Forensic Psychology
Fraud Examination and Financial Forensics
Economics
Human Services and Community Justice
Humanities and Justice
International Criminal Justice
Law and Society
Legal Studies
Public Administration with concentrations in Inspection/Oversight, or Public Policy/Administration
Police Studies
Security Management
Many of these degrees have some overlap in studied content. There are still essential nuances and distinctions between degrees that point the degree holder towards specific sub-realms within criminal justice. Some of those criminal justice jobs that require Bachelor's degrees include:
Correction Officers: The Federal Bureau of Prisons requires entry-level correctional officers to have at least a Bachelor's degree or 1-3 years of full-time experience in a field providing counseling, assistance, or supervision to individuals. Their responsibilities include:
Enforcing rules and keeping order within jails or prisons
Inspecting facilities to guarantee that they meet security and safety standards
Supervising activities of inmates
Searching inmates for contraband items
Reporting on inmate conduct and behavior
Escorting and transporting inmates
The median salary in 2019 for a C.O. was $45,000 per year, with the lowest 10% earning approximately $31,000.
Forensic Scientist Technician: Must have a Bachelor's degree in a natural science, chemistry or biology, or forensic science. Forensic science programs can specialize in a specific area of study, like toxicology, pathology, or DNA. This job is predicted to grow at 12%, much higher than the national average. The median income for a Forensic Scientist Technician is $59,000, with the top 10% bringing home more than $97,000.
Fiscal Auditor: a degree in Forensic Accounting helps auditors track the different ways that white-collar criminals commit fraud by examining financial statements and inform investors and authorities that the accounts have been correctly prepared and reported. Many may also need to become Certified Public Accountants (CPAs). The median pay is $71,000 per year, and the forecast for job growth sits at 6%, in line with national expectations.
Probation officers: need to have a Bachelor's CCG电子竞技现场直播, usually in Social Work or Criminal Justice. They are sometimes called community supervision officers. These workers supervise people placed on probation instead of sent to prison. They work to ensure that the probationer poses no danger to their community. They assist in rehabilitation by frequently visiting with the probationer. Probation officers write reports detailing each probationer's treatment plan and their progress since being put on probation. Most work exclusively with either juveniles or adults. The job growth outlook is 3%, in line with national forecasts, and the median income for probation/parole officers is $54,000.
Fish and Game Wardens: also known as Conservation Officers, protect natural resources, including wildlife, at the local, state, and federal levels. Conservation officers work to ensure that fishers and hunters comply with state and federal laws. Responsibilities include:
checking licenses
inspecting equipment
analyzing the methods of catching game
determining whether processes and equipment comply with regulations.
They also can lead educational classes to teach the general public, supervise campgrounds and parks, and collaborate with other law enforcement professionals to prosecute criminals. The Bureau of Labor Statistics suggests the profession's growth rate is on part with national projects at 5% and reports that the median earnings for a Fish and Game Warden are $57,500 per year.
Graduate CCG电子竞技现场直播s in Criminal Justice

Higher degrees, like a Master's degree or Juris Doctor, allow you to specialize your focus even further to help you compete for higher-paying positions in leadership roles or high-pressure roles as a lawyer. It is a significant investment in both time and money. A Master's degree usually takes two years, and a law degree takes at least three years. Still, the financial burden can weigh heavily, so any decision to pursue a higher degree must be made with utmost confidence and commitment.
Check out the top 20 non-law firm jobs with a law degree .
Relevant master's degrees include Criminal Justice, Criminal Justice Management, Forensic Psychology, International Criminal Justice, Police Studies, or Master's in Public Administration, focusing on Inspection/Oversight or Public Policy/Administration. These higher degrees prepare people for roles like Chief of Police, management positions at a correctional facility, Forensic Psychologist, Criminal Profiler, Criminologist, Forensic Examiner, or even in the private sector, in Security Management.
Defense attorneys and Prosecutors require a three-year law degree on top of a Bachelor's degree known as a Juris Doctor (J.D.). Law school can be tremendously expensive: Among the 194 ranked law schools that reported tuition and fees data to U.S. News in an annual survey, 111 were private, and 83 were public. The average yearly tuition and fees at private law schools in the 2019-2020 academic year – $49,548 – was around $7,800 higher than the average annual out-of-state tuition and fees at public law schools.
The median pay for an attorney in 2019 was $122,000, according to the Bureau of Labor Statistics, and the job outlook is projected at 6%, as fast as average projections for the economy. Glassdoor found the average base pay for a Prosecuting Attorney is 65,000 per year, and a Criminal Defense Attorney brings an average of $115,000.
Becoming a Judge means reaching the pinnacle of the Criminal Justice system. They have tremendous responsibility: they preside over trials and hearings of cases regarding nearly every aspect of society, from specific traffic offenses to issues that impact large corporations. Judges hear arguments and determine if the evidence presented is worthy of a trial. In criminal cases, judges can decide that people charged with crimes should be held in jail until the test or set conditions of their release. They also approve search and arrest warrants. Their median pay is $120,000 per year, but the job outlook is only at 3% growth, slower than the national average forecast.
How Can We Help You Find a Criminal Justice CCG电子竞技现场直播 Program?
There are so many options out there in the world that it can feel overwhelming. We've found specific recurring questions and consistently useful pieces of information that we've compiled and created to help you pursue your educational path to the career of your choice. This includes resources that compare and rank degrees, looking at how past work experience might impact future job prospects, among other useful information that will help you throughout your degree and career search.
We've organized some of what we've written on criminal justice in the following sections:
Common Questions on Criminal Justice:
WHAT ARE SOME JOB TITLES I COULD LOOK AT BEING QUALIFIED FOR WITH A CRIMINAL JUSTICE ASSOCIATE'S DEGREE?
WHAT IS THE BENEFIT OF A DEGREE IN CRIMINAL JUSTICE VS EMERGENCY MANAGEMENT?
WHAT IS THE DIFFERENCE BETWEEN A CRIMINAL JUSTICE DEGREE AND A SOCIAL WORK DEGREE?
WHAT KINDS OF JOBS ARE AVAILABLE TO SOMEONE WITH A CRIMINAL JUSTICE DEGREE?
WHAT BACHELOR'S DEGREE CONCENTRATIONS ARE THERE IN CRIMINAL JUSTICE?
CAN BEING A MEMBER OF THE MILITARY HELP GET ME A JOB IN CRIMINAL JUSTICE?
IS A LAW DEGREE HELPFUL IN GETTING A JOB IN CRIMINAL JUSTICE?
ARE THERE REQUIREMENTS TO BE AN AGENT FOR HOMELAND SECURITY?
ARE THERE CCG电子竞技现场直播 IN CRIMINAL JUSTICE PROGRAMS THAT USE ANIMATION?
WHAT IS THE DIFFERENCE BETWEEN A DEGREE IN LEGAL STUDIES AND CRIMINAL JUSTICE?
HOW ADVANCED A DEGREE DO I NEED TO WORK IN CRYPTOGRAPHY?
Guides on Criminal Justice:
TOP 10 GRADUATE DEGREE PROGRAMS IN CRIMINAL JUSTICE
WHAT CAN I DO WITH A DEGREE IN CRIMINAL JUSTICE?
WHAT CLASSES WILL I TAKE IN A CRIMINAL JUSTICE DEGREE?
Fast facts about the highest-paying criminal justice degrees and careers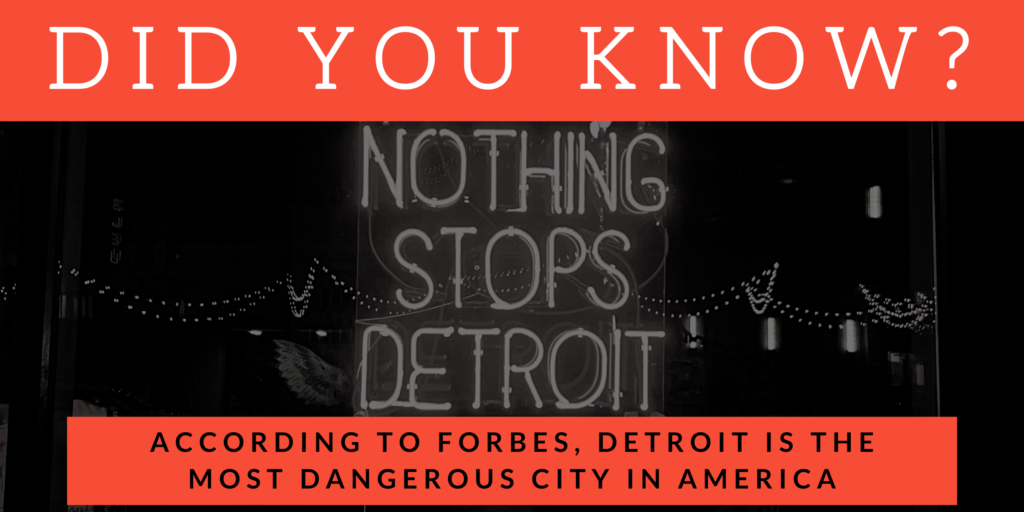 Pursuing a degree and career in Criminal Justice is a beautiful thing to do. It actively contributes to our society's health and safety, but it can give you a job that is personally satisfying and financially rewarding. Whether the camaraderie and support of the thin blue line or the knowledge that you are protecting your community, there are tremendous personal and social benefits to pursuing this career. Additionally, the benefits, life insurance, and generous pension packages in many parts of the country will set you up for a long, comfortable retirement.
At CCG电子竞技现场直播 Query, we have many more resources to guide you in your decision-making process to pick a degree, a school, and a career. To access more useful content, use our search bar to dive into any keyword that may be relevant.
We are always conducting new research and adding more content to this and many other related topics. This is a serious life decision for you, and we believe that it is essential to crafting a structured, well thought out plan in order to succeed. As you reach each next stage in your plan, check back with us to see any updated information or advice about the optimal steps for you to take.
Taking these steps is never easy and can be very intimidating. We hope that our knowledge and expertise can help you sift through the options and create a successful action plan!